Conway Gym & Personal Trainer Listings
The Health Club Directory is here to help you make the most out of your time in the fitness center. We wish to help you get fit, quick. It's easy to use and packed with just the best Conway health club results.
Photo by Karolina Grabowska from Pexels
If you are serious about your health and want to transform your body, think about signing up with among the Conway health club or gym on this website.
Explore our Conway directory to discover health clubs, personal trainers, massage therapists, nutritionists, and many other related services that will help you end up being healthier.
10 Fitness – Conway
Gyms, Trainers, Tanning Beds
+15013271014
2125 Harkrider St, North Plaza Shopping Center, Conway, AR 72032
Refine CrossFit
Interval Training Gyms, Nutritionists, Massage Therapy
+18133250534
170 Exchange Ave, Conway, AR 72032
Planet Fitness
Gyms, Trainers
+15013586261
150 E Oak St, Conway, AR 72032
365 Fitness
Gyms, Trainers
+15013291488
404 S Harkrider, Conway, AR 72032
Jazzercise Conway Fitness Center
Dance Studios, Weight Loss Centers
+15013290102
2625 Donaghey Ave, Ste 102, Conway, AR 72032
Conway Regional Health System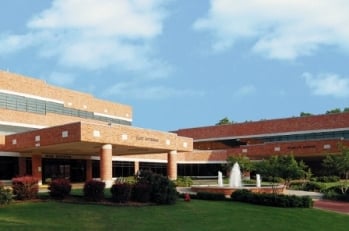 Fitness & Instruction, Medical Centers, Internal Medicine
+15013293831
2302 College Ave, Conway, AR 72034
Body By Resilience
Fitness & Instruction
+15013586599
805 Monroe St, Conway, AR 72032
Krav Maga Arkansas
Martial Arts
+15015909216
332 Hwy 64 E, Conway, AR 72032
Crossfit Conway
Interval Training Gyms
+18176895990
1195 S Harkrider St, Conway, AR 72032
501 Martial Arts
Martial Arts
+15013271662
2655 Donaghey Ave, Ste 101, Conway, AR 72032
The conditions of your body impact your wellness. Here's how you can get fit, feel much better, and boost your energy.
Fitness is a lot like a relationship. You need to take it day by day, and you need to put in the effort. That's why it's so crucial to have a assistance team– you must never ever do it alone. That's where we can be found in. We're here for you, whatever you require. Sports, yoga, personal training, pilates, kickboxing– there's no limitation to how excellent we can make your body feel!
Conway is a city in the U.S. state of Arkansas and the county seat of Faulkner County, located in the state's most populous Metropolitan Statistical Area, Central Arkansas. Although considered a suburb of Little Rock, Conway is unusual in that the majority of its residents do not commute out of the city to work. The city also serves as a regional shopping, educational, work, healthcare, sports, and cultural hub for Faulkner County and surrounding areas. Conway's growth can be attributed to its jobs in technology and higher education; among its largest employers being Acxiom, the University of Central Arkansas, Hendrix College, Insight Enterprises, and many technology start up companies. Conway is home to three post-secondary educational institutions, earning it the nickname "The City of Colleges".
Physical fitness is a state of health and well-being and, more specifically, the ability to perform aspects of sports, occupations and daily activities. Physical fitness is generally achieved through proper nutrition, moderate-vigorous physical exercise, and sufficient rest.