Find Carmichael Gyms, Trainers & Classes
Welcome to the Health Club Directory, an online directory site and review website for health clubs and individual fitness instructors. With our directory site and reviews we wish to help you find the best Carmichael health club in your area.
Photo by Karolina Grabowska from Pexels
No matter what you wish to achieve, there's a place for you on Carmichael Fitness Centers and Personal Trainers.
Search through our Carmichael directory to find health clubs, individual trainers, massage therapists, nutritionists, and many other related businesses that will assist you end up being healthier.
Urban Flex Fitness
Trainers, Gyms
+19166928066
6219 Ross Ave, Carmichael, CA 95608
Crunch Fitness – Citrus Heights
Gyms, Trainers
+19169366500
6124 San Juan Ave, Citrus Heights, CA 95610
The Gym
Gyms
+19163634967
9844 Business Park Dr, Ste F, Sacramento, CA 95827
California Family Fitness
Gyms, Sports Clubs, Trainers
+19164829100
6314 Fair Oaks Blvd, Carmichael, CA 95608
California Family Fitness
Gyms, Sports Clubs, Trainers
+19169442900
7941 Fair Oaks Blvd, Carmichael, CA 95608
Pace Fitness
Fitness & Instruction
+19162244362
5925 Fair Oaks Blvd, Carmichael, CA 95608
Planet Fitness
Gyms, Trainers
+19165461940
4854 San Juan Ave, Fair Oaks, CA 95628
Fitness 19 Fair Oaks
Gyms, Trainers
+19169621900
4345 Sunrise Blvd, Fair Oaks, CA 95628
Kaia FIT Fair Oaks/Orangevale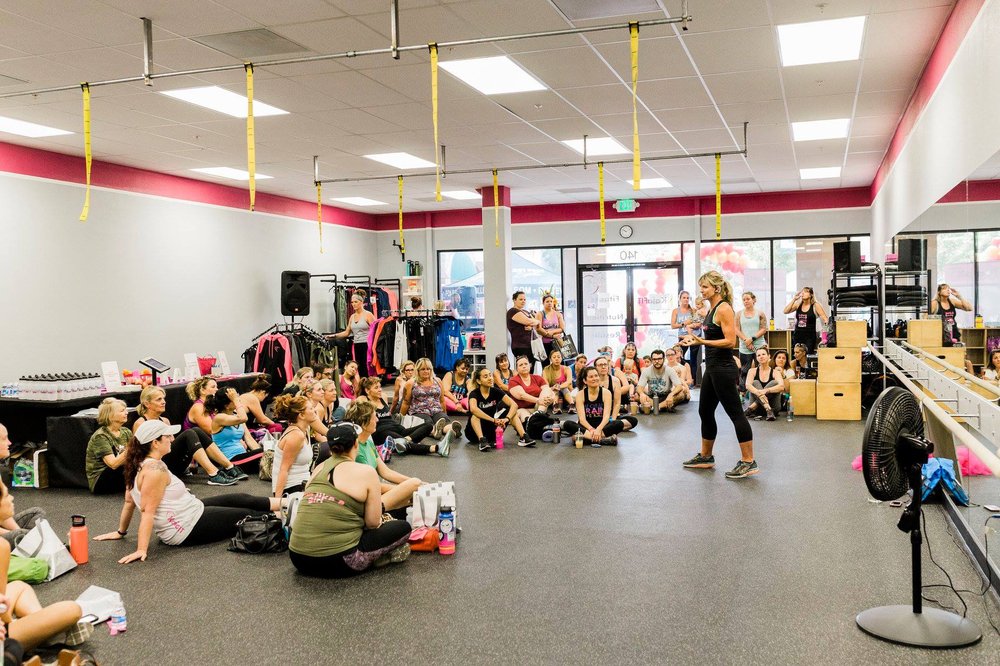 Trainers, Boot Camps, Gyms
+19164674429
8525 Madison Ave, Fair Oaks, CA 95628
Del Norte Athletic Club
Gyms, Swimming Pools, Tennis
+19164835111
3040 Becerra Way, Sacramento, CA 95821
By handling some simple changes, you can enhance your health and feel better.
Fitness is a lot like a relationship. You have to take it day by day, and you need to put in the effort. That's why it's so essential to have a support team– you should never do it alone. That's where we come in. We're here for you, whatever you require. Sports, yoga, personal training, pilates, kickboxing– there's no limit to how good we can make your body feel!
Carmichael is a census-designated place (CDP) in Sacramento County, California, United States. It is a suburb in the Greater Sacramento metropolitan area. The population was 61,762 at the 2010 census.
Active living is a way of life that integrates physical activity into everyday routines, such as walking to the store or biking to work. Active living brings together urban planners, architects, transportation engineers, public health professionals, activists and other professionals to build places that encourage active living and physical activity. One example includes efforts to build sidewalks, crosswalks, pedestrian crossing signals and other ways for children to walk safely to and from school, as seen in the Safe Routes to School program. Recreational opportunities (parks, fitness centres etc.) close to the home or workplace, walking trails and bike lanes for transportation also encourage a more active lifestyle. Active living is a combination of physical activity and recreation activities aimed at the general public to encourage a healthier lifestyle. One of the most important issues our communities face is a staggering increase in the rates of obesity and chronic disease. Active Living offers an opportunity to address these health concerns by helping people have a physically active lifestyle. Communities that support active living gain health benefits, economic advantages and improved quality of life.