Need a Chula Vista Gym? We've Got You Covered
The Health Club Directory is a useful and detailed directory site of gyms, fitness classes, personal trainers and more. It consists of the very best in each category from our unbiased editorial team.
Photo by Karolina Grabowska from Pexels
We have all the details you need to discover your brand-new Chula Vista health club or gym. Our service saves you energy and time, making it basic to find the gym that's finest for you.
Explore our Chula Vista directory site to discover health clubs, personal trainers, massage therapists, nutritionists, and many other related organizations that will assist you become healthier.
The Gym Chula Vista
Gyms, Trainers
+16199476678
320 3rd Ave, Unit B, Chula Vista, CA 91910
Anytime Fitness
Gyms, Trainers
+16197967777
2322 Proctor Valley Rd, Ste 105, Chula Vista, CA 91914
F45 Training Rancho Del Rey
Trainers, Interval Training Gyms, Circuit Training Gyms
+16193484278
1020 Tierra Del Rey, Chula Vista, CA 91910
24 Hour Fitness – Bonita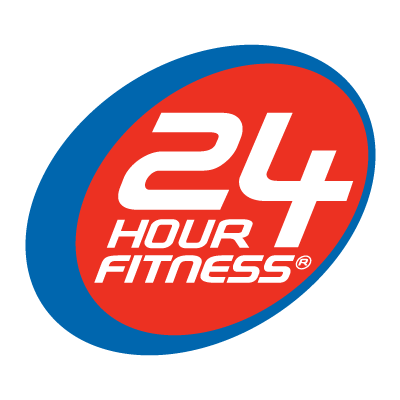 Trainers, Gyms
+16196560018
870 Amena Ct, Chula Vista, CA 91910
Chuze Fitness
Trainers, Gyms, Tanning
+16192074576
1030 3rd Ave, Chula Vista, CA 91911
LA Fitness
Gyms, Trainers, Yoga
+16193977240
2070 Otay Lakes Rd, Chula Vista, CA 91913
Planet Fitness
Gyms, Trainers
+16192711073
2015 Birch Rd, Unit 0150, Chula Vista, CA 91915
Crunch Fitness – Eastlake
Gyms, Trainers
+16197546812
851 Showroom Pl, Ste 104, Chula Vista, CA 91914
Workout Bar
Gyms
+16192714237
851 Showroom Pl, Chula Vista, CA 91914
GymKat Fitness
Trainers, Boot Camps
+16192778915
1381 East Palomar St, Chula Vista, CA 91913
By handling some simple modifications, you can enhance your health and feel better.
Physical fitness is a lot like a relationship. You need to take it day by day, and you need to put in the effort. That's why it's so important to have a assistance group– you ought to never ever do it alone. That's where we can be found in. We're here for you, whatever you require. Sports, yoga, personal training, pilates, kickboxing– there's no limit to how excellent we can make your body feel!
Chula Vista (; Spanish for '"Beautiful View"') is the second-largest city in the San Diego metropolitan area, the seventh largest city in Southern California, the fifteenth largest city in the state of California, and the 75th-largest city in the United States. The population was 243,916 as of the 2010 census, and the estimated population as of 2019 is 274,492. Located about halfway—7.5 miles (12.1 km)—between the two downtowns of San Diego and Tijuana in the South Bay, the city is at the center of one of the richest culturally diverse zones in the United States. Chula Vista is so named because of its scenic location between the San Diego Bay and coastal mountain foothills.
Bodybuilding is the use of progressive resistance exercise to control and develop one's muscles (muscle building) by muscle hypertrophy for aesthetic purposes. It is distinct from similar activities such as powerlifting because it focuses on physical appearance instead of strength. An individual who engages in this activity is referred to as a bodybuilder. In professional bodybuilding, competitors appear in lineups and perform specified poses (and later individual posing routines) for a panel of judges who rank them based on symmetry, muscularity, size, conditioning, posing, and stage presentation. Bodybuilders prepare for competitions through the elimination of nonessential body fat, enhanced at the last stage by a combination of extracellular dehydration and carbo-loading, to achieve maximum muscular definition and vascularity; they also tan and shave to accentuate the contrast of their skin under the spotlights.