Need a Monterey Park Gym? We've Got You Covered
Welcome to the Health Club Directory, an online directory and review site for gym and personal fitness instructors. With our directory and reviews we want to help you find the best Monterey Park gym in your location.
Photo by Karolina Grabowska from Pexels
Having a difficult time choosing the best fitness center for you? We've done the legwork by scouting out Monterey Park's finest fitness centers. They are all noted here for you to check out, so check it out!
Search through our Monterey Park directory to discover gym, personal fitness instructors, massage therapists, nutritionists, and lots of other related companies that will assist you become healthier.
Mission Fitness Center
Gyms, Trainers
+16267661225
690 S Date Ave, Alhambra, CA 91803
Planet Fitness
Gyms, Trainers
+16265768800
610 E Valley Blvd, Alhambra, CA 91801
24 Hour Fitness – Monterey Park
Gyms, Trainers
+16265372144
500 N Atlantic Blvd, Ste A-102-1, Monterey Park, CA 91754
LA Fitness
Gyms, Trainers, Yoga
+16263103030
920 S Fremont Ave, Alhambra, CA 91803
Speakeasy Fitness – Pasadena
Gyms
+14243021994
39 S Altadena Dr, Pasadena, CA 91107
South Pas Fitness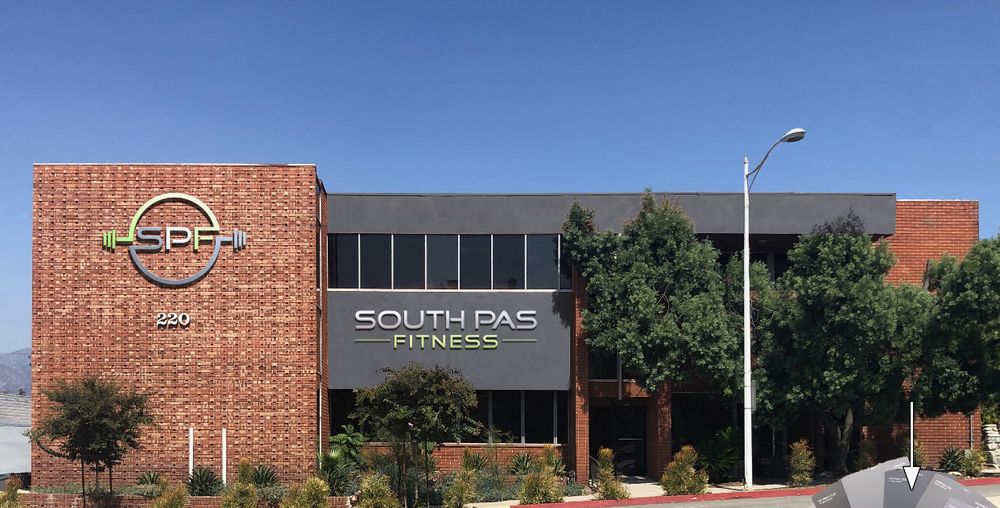 Gyms, Trainers, Kickboxing
+16263455425
220 Pasadena Ave, South Pasadena, CA 91030
LA Fitness
Gyms, Trainers, Yoga
+13233466061
416 S Atlantic Blvd, Bldg B, Monterey Park, CA 91754
Sayon Fitness
Gyms, Trainers
+16262345282
125 W Main St, Ste C, Alhambra, CA 91801
UFC GYM Rosemead
Gyms, Martial Arts, Trainers
+16262835100
8920 Glendon Way, Rosemead, CA 91770
DiG Fitness Alhambra
Interval Training Gyms
420 S Date Ave, Unit J, Alhambra, CA 91803
By taking on some simple modifications, you can improve your health and feel better.
Physical fitness is a lot like a relationship. You have to take it day by day, and you have to put in the effort. That's why it's so essential to have a assistance group– you should never do it alone. That's where we come in. We're here for you, whatever you require. Sports, yoga, individual training, pilates, kickboxing– there's no limitation to how excellent we can make your body feel!
Monterey Park is a city located in the western San Gabriel Valley region of Los Angeles County, California in the Los Angeles metropolitan area, United States, approximately seven miles (11 km) from the Downtown Los Angeles civic center. The city's motto is "Pride in the past, Faith in the future". Monterey Park is part of a cluster of cities (Alhambra, Arcadia, Temple City, Rosemead, San Marino, and San Gabriel in the west San Gabriel Valley) with a growing Asian American population. According to the 2010 Census, the city had a total population of 60,269. Monterey Park has consistently ranked as one of the country's best places to live due to its good schools, growing economy, and central location. Monterey Park is bordered by Alhambra, Los Angeles, Montebello, and Rosemead.
Active living is a way of life that integrates physical activity into everyday routines, such as walking to the store or biking to work. Active living brings together urban planners, architects, transportation engineers, public health professionals, activists and other professionals to build places that encourage active living and physical activity. One example includes efforts to build sidewalks, crosswalks, pedestrian crossing signals and other ways for children to walk safely to and from school, as seen in the Safe Routes to School program. Recreational opportunities (parks, fitness centres etc.) close to the home or workplace, walking trails and bike lanes for transportation also encourage a more active lifestyle. Active living is a combination of physical activity and recreation activities aimed at the general public to encourage a healthier lifestyle. One of the most important issues our communities face is a staggering increase in the rates of obesity and chronic disease. Active Living offers an opportunity to address these health concerns by helping people have a physically active lifestyle. Communities that support active living gain health benefits, economic advantages and improved quality of life.