Find Rocklin Gyms and Trainers
The Health Club Directory is here to help you discover whatever you need to remain healthy, active, and fit. We've collected the very best health clubs in Rocklin to help you remain motivated to shed that extra weight.
Photo by Karolina Grabowska from Pexels
Feeling a little weak in the knees recently? We've got the option. Lifting with the best in Rocklin is a surefire method to get fit and stay lean. Utilize this directory site to find a gym that inspires you.
Search through our Rocklin directory site to find health clubs, personal trainers, massage therapists, nutritional experts, and numerous other associated services that will assist you become healthier.
Life Time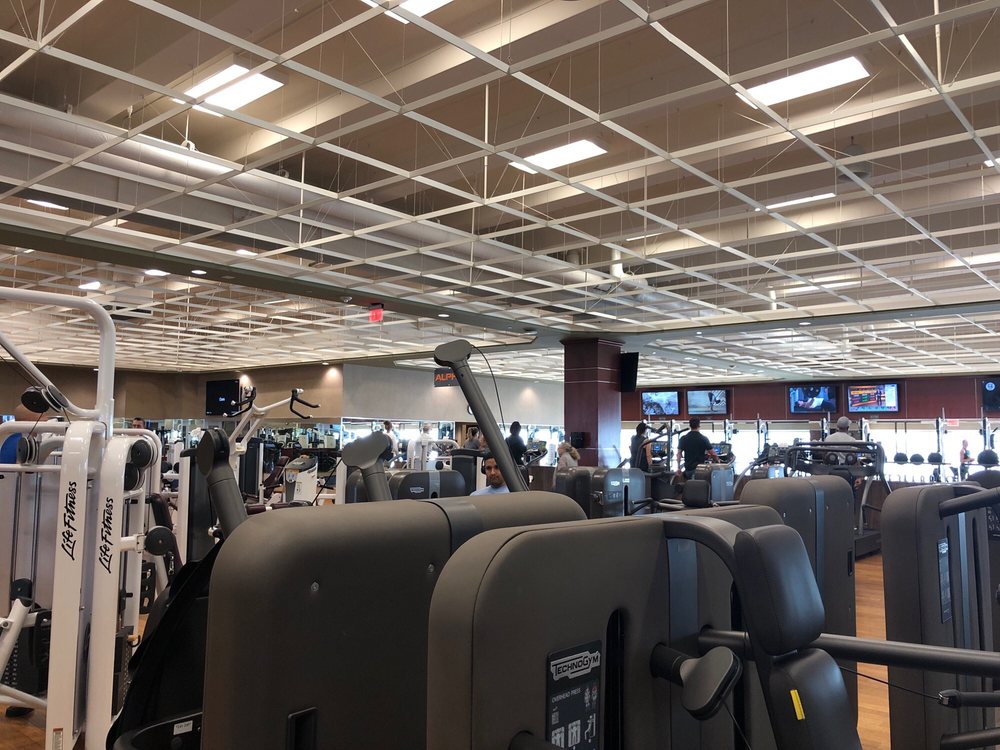 Gyms, Swimming Pools, Trainers
+19164722000
1435 E Roseville Pkwy, Roseville, CA 95661
VillaSport Athletic Club and Spa – Roseville
Gyms, Sports Clubs, Swimming Pools
+19168317070
291 Conference Center Dr, Roseville, CA 95678
Crunch Fitness – Rocklin
Gyms, Trainers
+19162591599
6680 Lonetree Blvd, Rocklin, CA 95765
California Family Fitness
Gyms, Sports Clubs, Trainers
+19164352141
2165 Sunset Blvd, Rocklin, CA 95765
Destiny Fitness
Gyms
+19167801873
6850 Five Star Blvd, Ste 3, Rocklin, CA 95677
Old Skool Training
Trainers, Gyms
+19165390140
4235 Pacific St, Ste G, Rocklin, CA 95677
Kaia FIT Roseville
Trainers, Gyms, Cardio Classes
+19165422122
1328 Blue Oaks Blvd, Ste 150, Roseville, CA 95678
Hard Exercise Works – Rocklin
Boot Camps, Gyms
+19167417074
6506 Lonetree Blvd, Rocklin, CA 95765
Planet Fitness
Gyms, Trainers
+19167556015
6831 Lonetree Blvd, Rocklin, CA 95765
24 Hour Fitness – Roseville
Gyms, Trainers
+19167722400
336 N Sunrise Ave, Roseville, CA 95661
There's a healthy you waiting to get out. Are you all set to feel your best?
Physical fitness is a lot like a relationship. You need to take it day by day, and you have to put in the effort. That's why it's so crucial to have a support team– you must never ever do it alone. That's where we can be found in. We're here for you, whatever you need. Sports, yoga, individual training, pilates, kickboxing– there's no limit to how good we can make your body feel!
Rocklin is a city in Placer County, California, located approximately 22 miles (35 km) from Sacramento, California, and about 6.1 miles (9.8 km) northeast of Roseville in the Sacramento metropolitan area. Besides Roseville, it shares borders with Granite Bay, Loomis and Lincoln. As of the 2010 census, Rocklin's population was 56,974. The California Department of Finance placed the 2019 population at 68,823.
Health, according to the World Health Organization, is "a state of complete physical, mental and social well-being and not merely the absence of disease and infirmity." A variety of definitions have been used for different purposes over time. Health can be promoted by encouraging healthful activities, such as regular physical exercise and adequate sleep, and by reducing or avoiding unhealthful activities or situations, such as smoking or excessive stress. Some factors affecting health are due to individual choices, such as whether to engage in a high-risk behavior, while others are due to structural causes, such as whether the society is arranged in a way that makes it easier or harder for people to get necessary healthcare services. Still other factors are beyond both individual and group choices, such as genetic disorders.