Find New Haven Gyms and Trainers
The Health Club Directory is here to help you make the most out of your time in the health club. We want to help you get fit, fast. It's easy to use and loaded with just the very best New Haven gym results.
Photo by Karolina Grabowska from Pexels
No matter what you wish to accomplish, there's a location for you on New Haven Health Clubs and Personal Trainers.
Explore our New Haven directory site to discover gym, personal fitness instructors, massage therapists, nutritional experts, and lots of other related companies that will assist you end up being healthier.
Mactivity Fitness Center
Gyms, Physical Therapy
+12039369446
285 Nicoll St, New Haven, CT 06511
Gold's Gym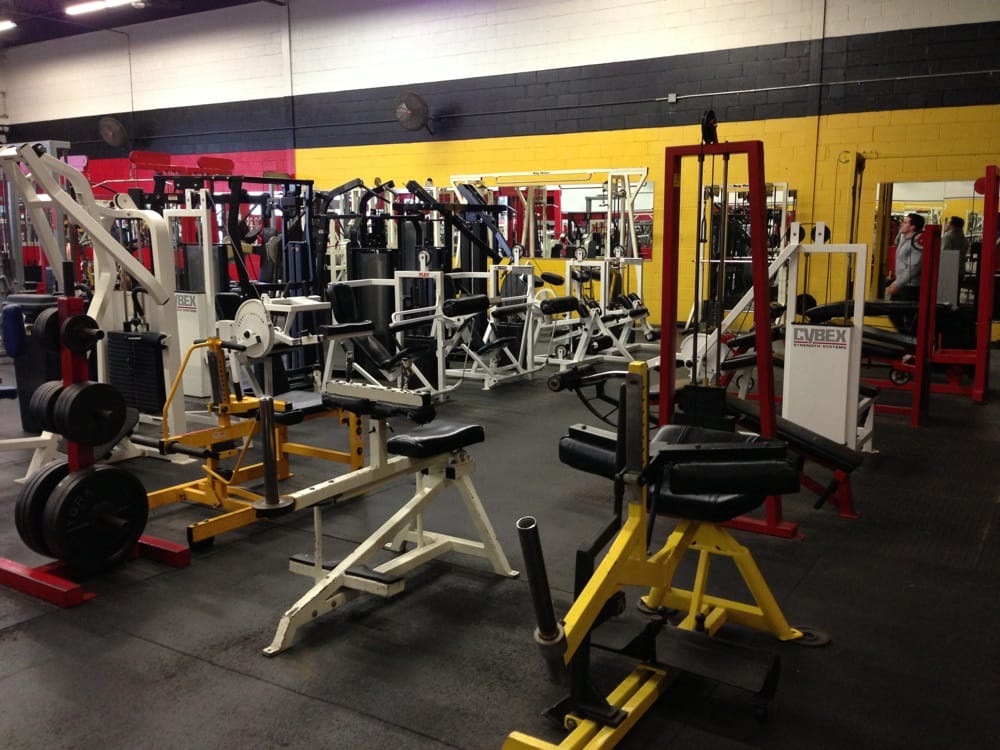 Gyms
+12037731578
31 Bernhard Rd, New Haven, CT 06510
Harkness Gym
Gyms
367 Cedar St, ES Harkness Hall, New Haven, CT 06510
Payne Whitney Gym
Gyms
+12034321444
70 Tower Pkwy, New Haven, CT 06511
District Athletic Club
Gyms, Yoga
+12037772364
470 James St, Unit 004, New Haven, CT 06513
Powerhouse Gym
Gyms
320 Woonsocket St, New Haven, CT 06511
CrossFit New Haven
Interval Training Gyms
+12037772364
470 James St, Unit 004, New Haven, CT 06513
Tuff Girl Fitness
Gyms, Trainers
+12034444972
60 Connolly Pkwy, Hamden, CT 06514
North Haven Health & Racquet
Gyms, Tennis, Recreation Centers
+12032395665
100 Elm St, North Haven, CT 06473
The Edge Fitness Clubs
Gyms, Trainers
+12032482582
2300 Dixwell Ave, Hamden, CT 06514
The conditions of your body impact your wellness. Here's how you can get in shape, feel better, and improve your energy.
Physical fitness is a lot like a relationship. You need to take it day by day, and you need to put in the effort. That's why it's so essential to have a assistance group– you must never do it alone. That's where we can be found in. We're here for you, whatever you require. Sports, yoga, personal training, pilates, kickboxing– there's no limit to how great we can make your body feel!
New Haven is a coastal city in the U.S. state of Connecticut. It is located on New Haven Harbor on the northern shore of Long Island Sound in New Haven County, Connecticut, and is part of the New York City metropolitan area. With a population of 134,023 as determined by the 2020 United States Census, New Haven is now the third-largest city in Connecticut after Bridgeport, and Stamford. New Haven is the principal municipality of Greater New Haven, which had a total population of 864,835 as of 2020.
Health, according to the World Health Organization, is "a state of complete physical, mental and social well-being and not merely the absence of disease and infirmity." A variety of definitions have been used for different purposes over time. Health can be promoted by encouraging healthful activities, such as regular physical exercise and adequate sleep, and by reducing or avoiding unhealthful activities or situations, such as smoking or excessive stress. Some factors affecting health are due to individual choices, such as whether to engage in a high-risk behavior, while others are due to structural causes, such as whether the society is arranged in a way that makes it easier or harder for people to get necessary healthcare services. Still other factors are beyond both individual and group choices, such as genetic disorders.