Find Alafaya Gyms and Trainers
Welcome to the Health Club Directory, an online directory site and review site for gym and individual fitness instructors. With our directory site and reviews we wish to help you discover the very best Alafaya gym in your location.
Photo by Karolina Grabowska from Pexels
Having a tough time picking the ideal gym for you? We've done the legwork by scouting out Alafaya's finest fitness facilities. They are all listed here for you to browse through, so check it out!
Search through our Alafaya directory to discover health clubs, personal trainers, massage therapists, nutritionists, and lots of other associated organizations that will assist you end up being healthier.
Avalon Park YMCA Family Center
Gyms, Child Care & Day Care
+14073812512
12001 Avalon Lake Dr, Ste M-P, Orlando, FL 32828
Anytime Fitness
Gyms, Trainers
+14077369893
2504 S Alafaya Trl, Units 320-340, Orlando, FL 32828
Orangetheory Fitness Orlando – Waterford Park
Gyms, Trainers, Boot Camps
+14074402906
12301 Lake Underhill Road, Orlando, FL 32828
Youfit Health Clubs
Trainers, Gyms
+14079616000
11849 E Colonial Dr, Orlando, FL 32826
LA Fitness
Gyms, Trainers, Yoga
+14073801526
815 N Alafaya Trl, Orlando, FL 32828
24 Hour Fitness – Orlando Park Square Super-Sport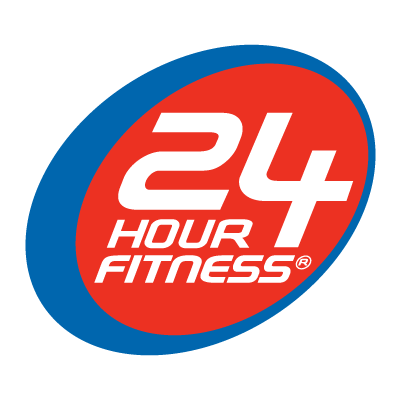 Gyms, Trainers
+13213329704
12187 E Colonial Dr, Orlando, FL 32826
HOTWORX – Orlando
Yoga, Pilates, Interval Training Gyms
+14073766773
11650 University Blvd-2, Orlando, FL 32817
Breakin' Sweat Fitness Studio
Fitness & Instruction
+13216138533
2526 Percival Rd, Orlando, FL 32828
Lake Nona YMCA Family Center
Gyms, Child Care & Day Care, Community Service/Non-Profit
+14078523520
9055 Northlake Pkwy, Orlando, FL 32827
Club Pilates
Pilates
+14072049501
504 N Alafaya Trl, Ste 108, Orlando, FL 32828
The conditions of your body affect your wellness. Here's how you can get fit, feel much better, and enhance your energy.
Fitness is a lot like a relationship. You need to take it day by day, and you need to put in the effort. That's why it's so essential to have a assistance team– you ought to never ever do it alone. That's where we can be found in. We're here for you, whatever you require. Sports, yoga, individual training, pilates, kickboxing– there's no limitation to how good we can make your body feel!
Alafaya is a census-designated place and unincorporated area in Orange County, Florida, United States. The population was 78,113 at the 2010 census. It is part of the Orlando–Kissimmee–Sanford, Florida Metropolitan Statistical Area. It is most known for being near the University of Central Florida and Waterford Lakes.
Bodybuilding is the use of progressive resistance exercise to control and develop one's muscles (muscle building) by muscle hypertrophy for aesthetic purposes. It is distinct from similar activities such as powerlifting because it focuses on physical appearance instead of strength. An individual who engages in this activity is referred to as a bodybuilder. In professional bodybuilding, competitors appear in lineups and perform specified poses (and later individual posing routines) for a panel of judges who rank them based on symmetry, muscularity, size, conditioning, posing, and stage presentation. Bodybuilders prepare for competitions through the elimination of nonessential body fat, enhanced at the last stage by a combination of extracellular dehydration and carbo-loading, to achieve maximum muscular definition and vascularity; they also tan and shave to accentuate the contrast of their skin under the spotlights.