Need a Gainesville Gym? We've Got You Covered
The Health Club Directory is here to help you find everything you require to stay healthy, active, and fit. We've gathered the best gym in Gainesville to help you stay inspired to shed that extra weight.
Photo by Karolina Grabowska from Pexels
If you are serious about your health and wish to transform your body, think about signing up with among the Gainesville health club or fitness centers on this site.
Explore our Gainesville directory to find gym, personal trainers, massage therapists, nutritionists, and numerous other related companies that will assist you become healthier.
Gainesville Health & Fitness
Gyms, Trainers, Pilates
+13523774955
4820 W Newberry Rd, Gainesville, FL 32607
Women's Lift Lab
Gyms, Nutritionists, Trainers
+18134282043
2512 NE 1st Blvd, Ste 400, Gainesville, FL 32609
Zen Fitness
Gyms
+13523330936
2440 SW 76th St, Gainesville, FL 32608
Crunch Fitness – Gainesville
Gyms, Trainers
+13524153900
2002 SW 34th St, Gainesville, FL 32609
B3 Gym
Boot Camps, Trainers, Gyms
+13522344348
2134 NW 6th St, Gainesville, FL 32609
The Ark Fitness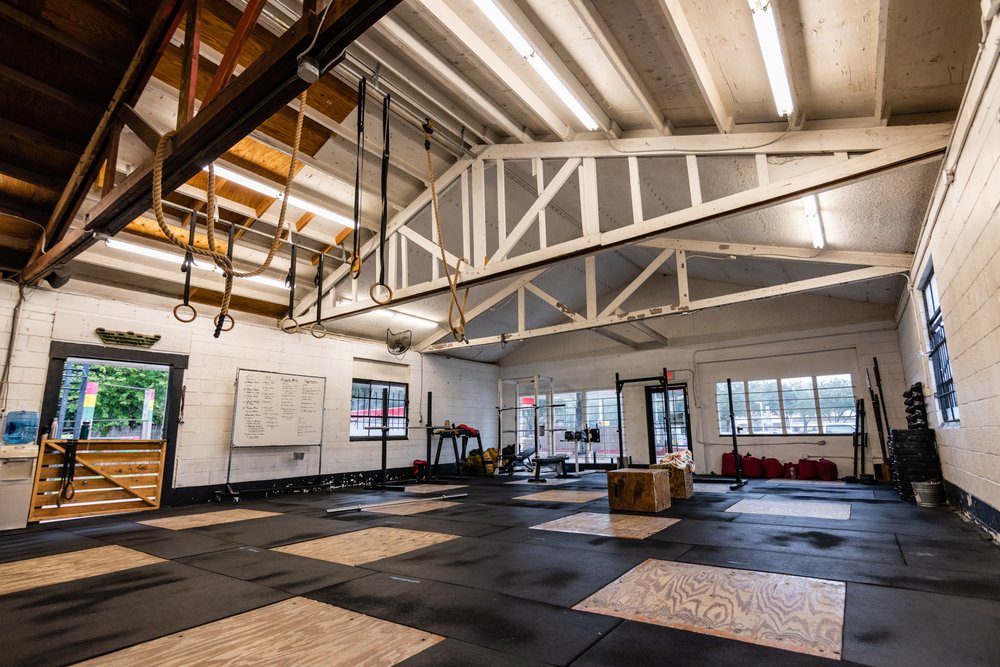 Trainers
+13524481676
22 NE 11th St, Gainesville, FL 32601
Bailey's Health & Fitness
Gyms, Trainers
+13523734439
3441 W University Ave, Gainesville, FL 32607
Go Primal Fitness & Training Institute
Trainers, Gyms, Weight Loss Centers
+13523725208
3606 SW 34th St, Gainesville, FL 32608
YouFit Health Clubs
Trainers, Gyms
+13522247049
3045 SW 34th St, Gainesville, FL 32608
Orangetheory Fitness Gainesville
Gyms, Trainers, Boot Camps
+13525593937
2005 NW 43rd St, Gainesville, FL 32605
By taking on some easy changes, you can enhance your health and feel much better.
Physical fitness is a lot like a relationship. You need to take it day by day, and you need to put in the effort. That's why it's so important to have a support group– you should never ever do it alone. That's where we come in. We're here for you, whatever you require. Sports, yoga, individual training, pilates, kickboxing– there's no limitation to how great we can make your body feel!
Gainesville is the county seat of, and the largest city in, Alachua County, Florida, and is both the principal city of the Gainesville, Florida Metropolitan Statistical Area and the largest city in North Central Florida. In 2019 the US Census Bureau estimated Gainesville's population at 133,997, a 7.6% increase from 2010, and the metropolitan statistical area's population at 332,317.
Health, according to the World Health Organization, is "a state of complete physical, mental and social well-being and not merely the absence of disease and infirmity." A variety of definitions have been used for different purposes over time. Health can be promoted by encouraging healthful activities, such as regular physical exercise and adequate sleep, and by reducing or avoiding unhealthful activities or situations, such as smoking or excessive stress. Some factors affecting health are due to individual choices, such as whether to engage in a high-risk behavior, while others are due to structural causes, such as whether the society is arranged in a way that makes it easier or harder for people to get necessary healthcare services. Still other factors are beyond both individual and group choices, such as genetic disorders.