Find Kissimmee Gyms, Trainers & Classes
The Health Club Directory is here to help you discover whatever you require to stay healthy, active, and fit. We've gathered the very best gym in Kissimmee to help you remain encouraged to shed that extra weight.
Photo by Karolina Grabowska from Pexels
Feeling a little weak in the knees lately? We've got the option. Raising with the best in Kissimmee is a surefire way to get healthy and remain lean. Utilize this directory to discover a gym that inspires you.
Search through our Kissimmee directory site to find health clubs, personal trainers, massage therapists, nutritionists, and many other associated companies that will help you end up being healthier.
Kissimmee Muscle
Gyms, Trainers, Tanning Beds
+14079328290
4636 W Irlo Bronson Memorial Hwy, Ste A, Kissimmee, FL 34746
Xtreme Gym
Gyms, Boot Camps, Trainers
+14072017959
1963 S John Young Pkwy, Kissimmee, FL 34741
Esporta Fitness
Gyms, Trainers, Yoga
+14078741134
1980 E Osceola Pkwy, Kissimmee, FL 34743
Orangetheory Fitness Hunters Creek
Boot Camps, Gyms, Trainers
+14077204646
1021 W Osceola Pkwy, Kissimmee, FL 34741
Esporta Fitness
Trainers, Gyms, Yoga
+14074523064
1750 Ball Park Rd, Kissimmee, FL 34741
Planet Fitness
Gyms, Trainers
+14075834035
3831 W Vine St, Osceola Square Mall, Kissimmee, FL 34741
Esporta Fitness
Gyms, Trainers, Yoga
+14078510102
12700 S Orange Blossom Trl, Orlando, FL 32837
Orange County Orlando Magic Recreation Center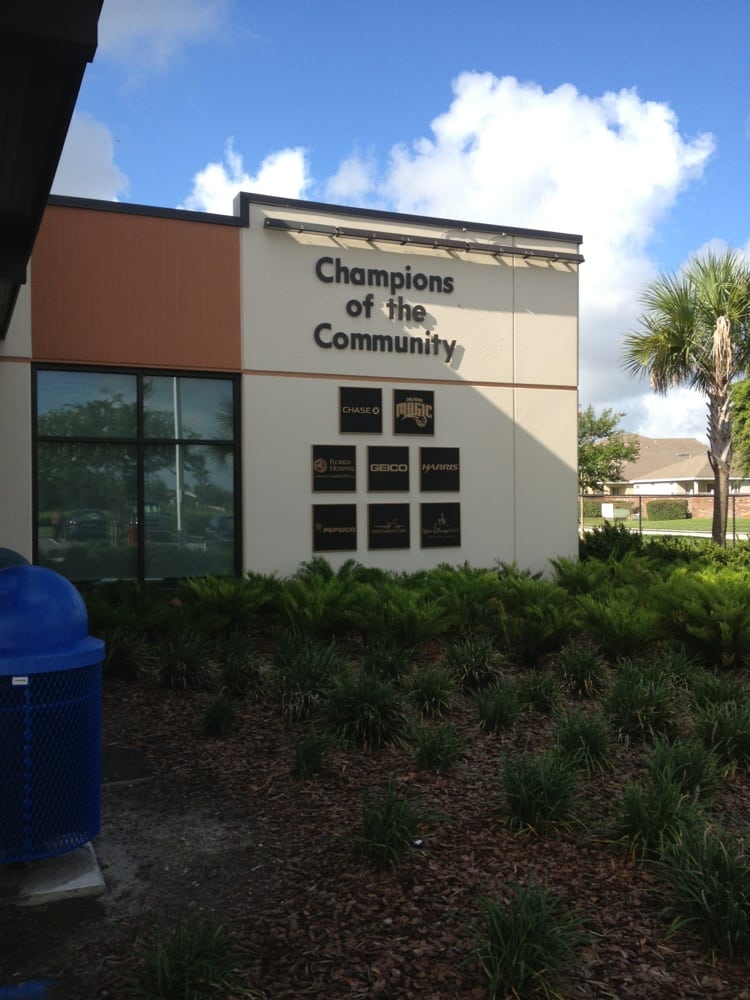 Gyms, Recreation Centers
+14072549065
1751 Rhode Island Woods Cir, Orlando, FL 32824
Maximus Training
Trainers, Weight Loss Centers, Gyms
+14075209656
1078 Plaza Dr, Ste 1078, Kissimmee, FL 34743
Warrior Fit Club Strength & Conditioning Gym
Weight Loss Centers, Boot Camps
+18778729152
2450 Smith St, Unit R & S, Kissimmee, FL 34744
By taking on some simple changes, you can improve your health and feel much better.
Physical fitness is a lot like a relationship. You have to take it day by day, and you need to put in the effort. That's why it's so important to have a support group– you must never do it alone. That's where we are available in. We're here for you, whatever you require. Sports, yoga, personal training, pilates, kickboxing– there's no limitation to how great we can make your body feel!
Kissimmee ( ki-SIM-ee) is the largest city and county seat of Osceola County, Florida, United States. As of the 2010 United States Census, the population was 59,682. It is a Principal City of the Orlando-Kissimmee-Sanford, Florida, Metropolitan Statistical Area, which had a 2010 population of 2,234,411.
Health, according to the World Health Organization, is "a state of complete physical, mental and social well-being and not merely the absence of disease and infirmity." A variety of definitions have been used for different purposes over time. Health can be promoted by encouraging healthful activities, such as regular physical exercise and adequate sleep, and by reducing or avoiding unhealthful activities or situations, such as smoking or excessive stress. Some factors affecting health are due to individual choices, such as whether to engage in a high-risk behavior, while others are due to structural causes, such as whether the society is arranged in a way that makes it easier or harder for people to get necessary healthcare services. Still other factors are beyond both individual and group choices, such as genetic disorders.