Need a Lehigh Acres Gym? We've Got You Covered
The Health Club Directory is a beneficial and comprehensive directory site of gyms, fitness classes, personal trainers and more. It includes the best in each category from our impartial editorial team.
Photo by Karolina Grabowska from Pexels
If you are serious about your health and wish to transform your body, think about joining among the Lehigh Acres health club or gym on this website.
Search through our Lehigh Acres directory site to find gym, personal fitness instructors, massage therapists, nutritional experts, and many other related businesses that will help you become healthier.
World Gym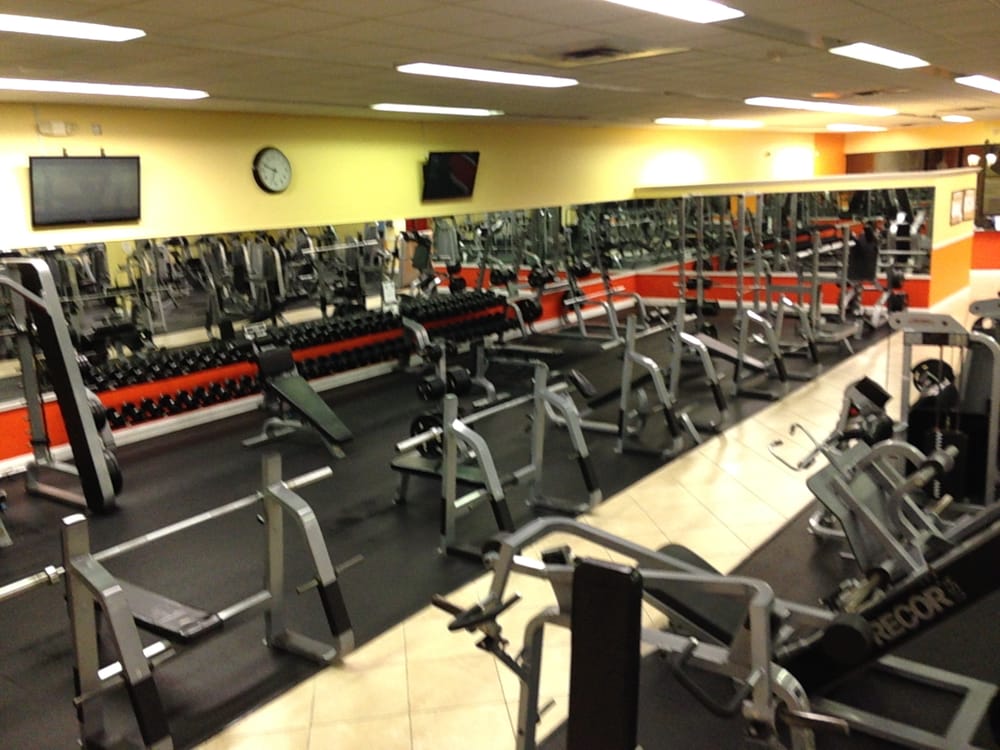 Gyms
+12394912837
1334 Homestead Rd N, Lehigh Acres, FL 33936
Max'd Out Fitness Center Inc
Gyms, Trainers
+12393033991
3114 Lee Blvd, Lehigh Acres, FL 33971
Smash Fitness Gateway
Gyms, Trainers
+12393622641
13130 Westlinks Ter, Unit 1, Fort Myers, FL 33913
Namaste Flow Yoga
Yoga
+12396998595
904 Lee Blvd, Unit 104, Lehigh Acres, FL 33971
The Convergent Method
Massage Therapy, Meditation Centers, Health Coach
+12394915735
106 W 6th St, Lehigh Acres, FL 33972
Gateway Yoga
Yoga
+12397681458
11300 Lindbergh Blvd, Ste 111, Fort Myers, FL 33913
Rab Healing Touch
Massage Therapy, Yoga
+12398223845
805 Grenada Ave, Lehigh Acres, FL 33974
Aqua Tech Swim Lessons
Swimming Lessons/Schools
+17342620669
12211 Towne Lake Dr, Fort Myers, FL 33913
The Club at Westminster
Golf, Golf Lessons
+12393681110
2199 Berkley Way, Lehigh Acres, FL 33973
There's a healthy you waiting to get out. Are you all set to feel your best?
Physical fitness is a lot like a relationship. You have to take it day by day, and you need to put in the effort. That's why it's so important to have a support group– you must never do it alone. That's where we can be found in. We're here for you, whatever you require. Sports, yoga, personal training, pilates, kickboxing– there's no limit to how excellent we can make your body feel!
Lehigh Acres is an unincorporated area and census-designated place (CDP) in Lee County, Florida, United States. As of the 2010 census the population was 86,784, and as of 2017 the population was estimated to be over 124,000. Lehigh Acres is part of the Cape Coral-Fort Myers, Florida Metropolitan Statistical Area.
Health, according to the World Health Organization, is "a state of complete physical, mental and social well-being and not merely the absence of disease and infirmity." A variety of definitions have been used for different purposes over time. Health can be promoted by encouraging healthful activities, such as regular physical exercise and adequate sleep, and by reducing or avoiding unhealthful activities or situations, such as smoking or excessive stress. Some factors affecting health are due to individual choices, such as whether to engage in a high-risk behavior, while others are due to structural causes, such as whether the society is arranged in a way that makes it easier or harder for people to get necessary healthcare services. Still other factors are beyond both individual and group choices, such as genetic disorders.