Find Tropical Gulf Acres Gyms and Trainers
Welcome to the Health Club Directory, an online directory and review site for health clubs and personal fitness instructors. With our directory site and reviews we wish to help you find the best Tropical Gulf Acres health club in your location.
Photo by Karolina Grabowska from Pexels
We have all the information you need to discover your brand-new Tropical Gulf Acres gym or gym. Our service saves you energy and time, making it easy to find the health club that's finest for you.
Search through our Tropical Gulf Acres directory site to find gym, individual trainers, massage therapists, nutritional experts, and numerous other associated businesses that will help you become healthier.
Isles fitness
Gyms, Trainers
+19416218238
1133 Bal Harbor Blvd, Unit 1111, Punta Gorda, FL 33950
Anytime Fitness
Gyms, Trainers
+19413478540
3941 Tamiami Tr, Unit 3165, Punta Gorda, FL 33950
CrossFit Punta Gorda
Interval Training Gyms
+19414796021
1941 Manzana Ave, Punta Gorda, FL 33950
Punta Gorda YMCA
Gyms, Tennis
+19415050999
2905 Tamiami Trl, Punta Gorda, FL 33950
The Yoga Sanctuary
Yoga
+19415059642
112 Sullivan St, Punta Gorda, FL 33950
Pilates for Life
Trainers, Pilates
+19415051764
403 Sullivan St, Punta Gorda, FL 33950
Gustavo Machado BJJ – Team Carvalho
Brazilian Jiu-jitsu, Boxing
+12397340519
3857 Acline Rd, Ste 107, Punta Gorda, FL 33950
Punta Gorda Martial Arts
Martial Arts, Boxing, Gyms
+19419168083
1035 Elizabeth St, Unit 112, Punta Gorda, FL 33950
D Jackson The Coach
Life Coach, Trainers
+16026995468
Cape Coral, FL 33993
Palm Power Yoga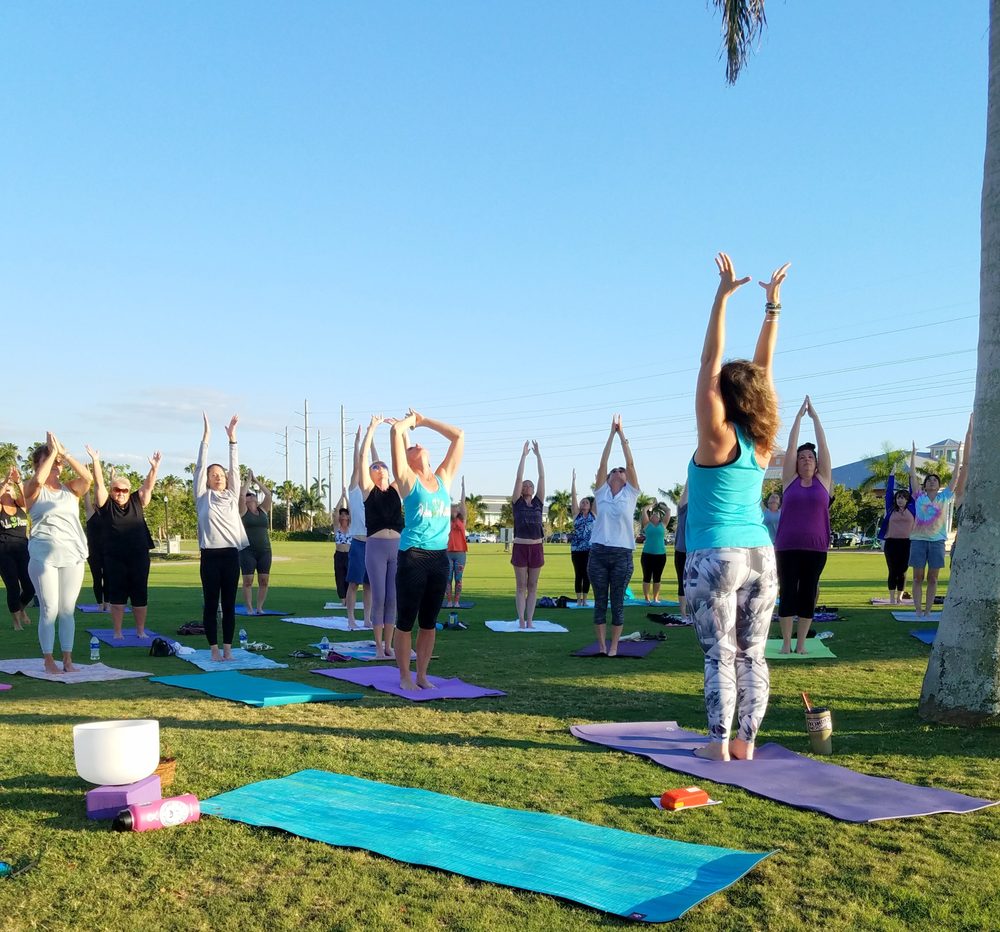 Yoga
+19419796017
1205 Elizabeth St, Ste A, Punta Gorda, FL 33950
The conditions of your body affect your wellness. Here's how you can get healthy, feel much better, and enhance your energy.
Physical fitness is a lot like a relationship. You have to take it day by day, and you have to put in the effort. That's why it's so essential to have a assistance team– you ought to never do it alone. That's where we come in. We're here for you, whatever you need. Sports, yoga, individual training, pilates, kickboxing– there's no limitation to how excellent we can make your body feel!
Active living is a way of life that integrates physical activity into everyday routines, such as walking to the store or biking to work. Active living brings together urban planners, architects, transportation engineers, public health professionals, activists and other professionals to build places that encourage active living and physical activity. One example includes efforts to build sidewalks, crosswalks, pedestrian crossing signals and other ways for children to walk safely to and from school, as seen in the Safe Routes to School program. Recreational opportunities (parks, fitness centres etc.) close to the home or workplace, walking trails and bike lanes for transportation also encourage a more active lifestyle. Active living is a combination of physical activity and recreation activities aimed at the general public to encourage a healthier lifestyle. One of the most important issues our communities face is a staggering increase in the rates of obesity and chronic disease. Active Living offers an opportunity to address these health concerns by helping people have a physically active lifestyle. Communities that support active living gain health benefits, economic advantages and improved quality of life.