Davenport Gym & Personal Trainer Listings
Welcome to the Health Club Directory, an online directory site and review website for gym and individual fitness instructors. With our directory site and reviews we wish to help you find the very best Davenport gym in your location.
Photo by Karolina Grabowska from Pexels
Feeling a little weak in the knees lately? We've got the solution. Raising with the very best in Davenport is a surefire way to get in shape and remain lean. Utilize this directory site to discover a fitness center that influences you.
Explore our Davenport directory site to discover health clubs, personal trainers, massage therapists, nutritionists, and lots of other associated businesses that will help you end up being healthier.
Ultimate Fitness
Gyms, Tanning, Weight Loss Centers
+15633554741
810 Golden Valley Dr, Bettendorf, IA 52722
Anytime Fitness
Gyms, Trainers
+15634452222
5260 Northwest Blvd, Ste 4, Davenport, IA 52806
Planet Fitness
Gyms, Trainers
+15633911080
2144 East Kimberly Rd, Davenport, IA 52806
Barre 563
Barre Classes, Pilates, Yoga
+15632652634
4917 Utica Ridge Rd, Davenport, IA 52807
Orangetheory Fitness Davenport
Boot Camps, Gyms, Trainers
+15635946683
4520 E 53rd St, Davenport, IA 52807
Life Fitness Center
Gyms
+15633444119
2222 Middle Rd, Bettendorf, IA 52722
North Family Branch YMCA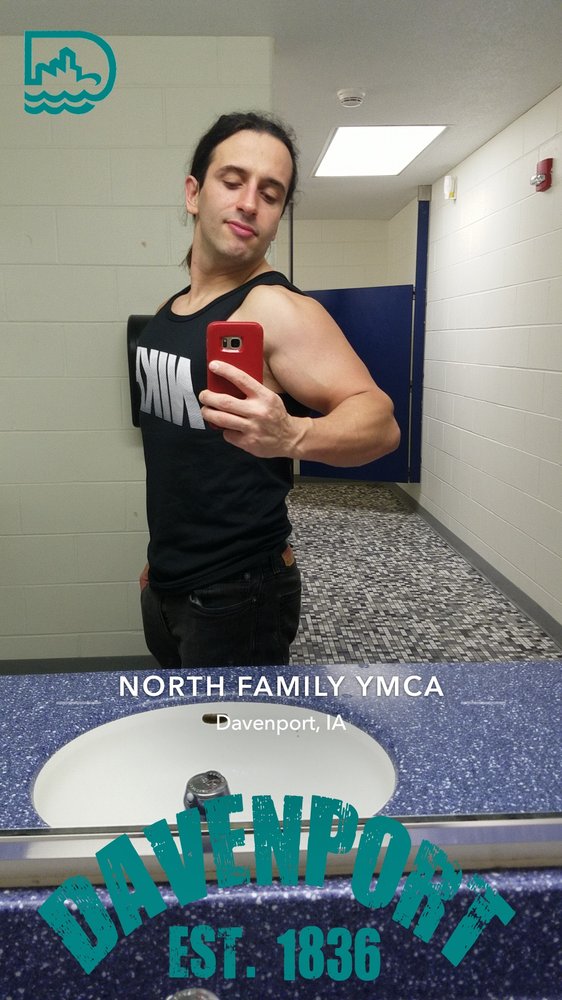 Gyms, Child Care & Day Care
+15633917771
624 W 53rd St, Davenport, IA 52806
TBK Bank Sports Complex
Sports Clubs
+15637237529
4850 Competition Dr, Bettendorf, IA 52722
Badlands Fitness
Trainers, Gyms
+13095176416
3820 27th St, Moline, IL 61265
Bettendorf Family YMCA
Gyms, Child Care & Day Care
+15633599622
3800 Tanglefoot Ln, Bettendorf, IA 52722
By handling some easy changes, you can enhance your health and feel much better.
Physical fitness is a lot like a relationship. You need to take it day by day, and you need to put in the effort. That's why it's so essential to have a assistance team– you need to never ever do it alone. That's where we come in. We're here for you, whatever you require. Sports, yoga, individual training, pilates, kickboxing– there's no limit to how great we can make your body feel!
Davenport is a city in and the county seat of Scott County, Iowa, United States. It is located along the Mississippi River on the eastern border of the state, and is the largest of the Quad Cities, a metropolitan area with a population estimate of 382,630 and a CSA population of 474,226; it is the 90th largest CSA in the nation. Davenport was founded on May 14, 1836 by Antoine Le Claire and was named for his friend George Davenport, a former English sailor who served in the U.S. Army during the War of 1812, served as a supplier Fort Armstrong, worked as a fur trader with the American Fur Company, and was appointed a quartermaster with the rank of colonel during the Black Hawk War. According to the 2010 census, the city had a population of 99,685 (making it Iowa's third-largest city). The city appealed this figure, arguing that the Census Bureau missed a section of residents, and that its total population was more than 100,000. The Census Bureau estimated Davenport's 2019 population to be 101,590.
Physical fitness is a state of health and well-being and, more specifically, the ability to perform aspects of sports, occupations and daily activities. Physical fitness is generally achieved through proper nutrition, moderate-vigorous physical exercise, and sufficient rest.