Find Des Moines Gyms and Trainers
The Health Club Directory is a helpful and detailed directory of gyms, fitness classes, personal trainers and more. It consists of the best in each category from our unbiased editorial group.
Photo by Karolina Grabowska from Pexels
Feeling a little weak in the knees lately? We've got the service. Lifting with the very best in Des Moines is a guaranteed way to get healthy and remain lean. Utilize this directory site to find a health club that influences you.
Search through our Des Moines directory to discover gym, individual fitness instructors, massage therapists, nutritional experts, and many other associated services that will help you become healthier.
Wellmark YMCA
Community Service/Non-Profit, Gyms, Child Care & Day Care
+15152829622
501 Grand Ave, Des Moines, IA 50309
Anytime Fitness
Gyms, Trainers
+15152880151
300 W Martin Luther King Jr Pkwy, Des Moines, IA 50309
Anytime Fitness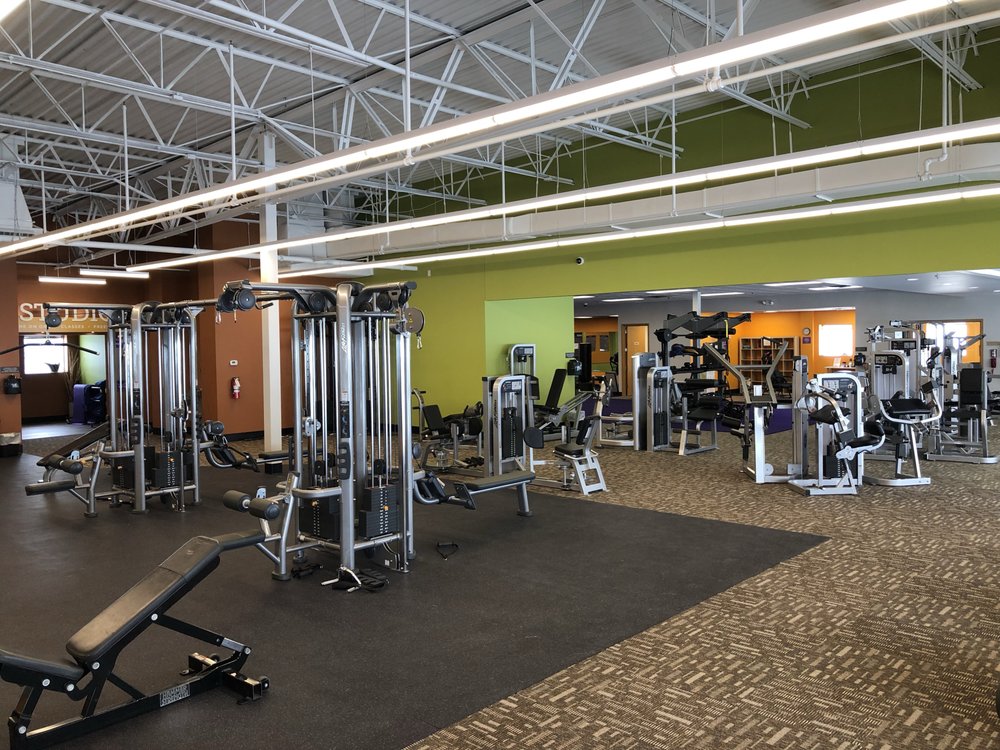 Gyms, Trainers
+15153313600
8405 Hickman Rd, Urbandale, IA 50322
Anytime Fitness
Gyms, Trainers
+15152742100
2815 Beaver Ave, Ste 206, Des Moines, IA 50310
Power Life – Des Moines
Yoga, Barre Classes, Cardio Classes
+15152433383
1717 Ingersoll Ave, Des Moines, IA 50309
CrossFit 8035, at The Garage
Interval Training Gyms
+15158510502
1221 Keo Way, Bldg 3, Ste 302, Des Moines, IA 50309
Snap Fitness
Gyms
+15152557627
4123 University Ave, Des Moines, IA 50311
Planet Fitness
Gyms, Trainers
+15155282329
3405 SE 14th St, Des Moines, IA 50320
Atomic Number 26
Trainers, Gyms
+15157270600
8104 Douglas Ave, Urbandale, IA 50322
Genesis Health Clubs – Merle Hay
Gyms, Trainers
+15152705860
4349 Merle Hay Rd, Des Moines, IA 50310
There's a healthy you waiting to get out. Are you ready to feel your best?
Physical fitness is a lot like a relationship. You need to take it day by day, and you need to put in the effort. That's why it's so crucial to have a support team– you ought to never ever do it alone. That's where we can be found in. We're here for you, whatever you require. Sports, yoga, individual training, pilates, kickboxing– there's no limit to how great we can make your body feel!
Des Moines () is the capital and the most populous city in the U.S. state of Iowa. It is also the county seat of Polk County. A small part of the city extends into Warren County. It was incorporated on September 22, 1851, as Fort Des Moines, which was shortened to "Des Moines" in 1857. It is located on, and named after, the Des Moines River, which likely was adapted from the early French name, Rivière des Moines, meaning "River of the Monks". The city's population was 214,133 as of the 2020 census. The six-county metropolitan area is ranked 83rd in terms of population in the United States with 699,292 residents according to the 2019 estimate by the United States Census Bureau, and is the largest metropolitan area fully located within the state. A portion of the larger Omaha, Nebraska, metropolitan area extends into three counties of southwest Iowa.
Bodybuilding is the use of progressive resistance exercise to control and develop one's muscles (muscle building) by muscle hypertrophy for aesthetic purposes. It is distinct from similar activities such as powerlifting because it focuses on physical appearance instead of strength. An individual who engages in this activity is referred to as a bodybuilder. In professional bodybuilding, competitors appear in lineups and perform specified poses (and later individual posing routines) for a panel of judges who rank them based on symmetry, muscularity, size, conditioning, posing, and stage presentation. Bodybuilders prepare for competitions through the elimination of nonessential body fat, enhanced at the last stage by a combination of extracellular dehydration and carbo-loading, to achieve maximum muscular definition and vascularity; they also tan and shave to accentuate the contrast of their skin under the spotlights.