Need a Lafayette Gym? We've Got You Covered
Welcome to the Health Club Directory, an online directory and review website for gym and individual trainers. With our directory site and reviews we wish to help you find the very best Lafayette health club in your area.
Photo by Karolina Grabowska from Pexels
Having a hard time picking the ideal fitness center for you? We've done the legwork by checking Lafayette's finest physical fitness centers. They are all noted here for you to check out, so check it out!
Search through our Lafayette directory site to discover gym, individual trainers, massage therapists, nutritional experts, and many other associated companies that will assist you end up being healthier.
Red Lerille's Health & Racquet Club
Sports Clubs
+13379847738
301 Doucet Rd, Lafayette, LA 70503
CLUB4 Fitness
Gyms, Trainers
+13372140660
4516 Ambassador Caffery Pkwy, Lafayette, LA 70508
Hub City Fitness
Circuit Training Gyms
1616 Youngsville Hwy, Youngsville, LA 70592
Anytime Fitness
Gyms, Trainers
+13379888350
4517 Johnston St, Lafayette, LA 70503
Personally Fit
Gyms, Trainers, Weight Loss Centers
+13379895239
4305 Johnston St, Ste A, Lafayette, LA 70503
Snap Fitness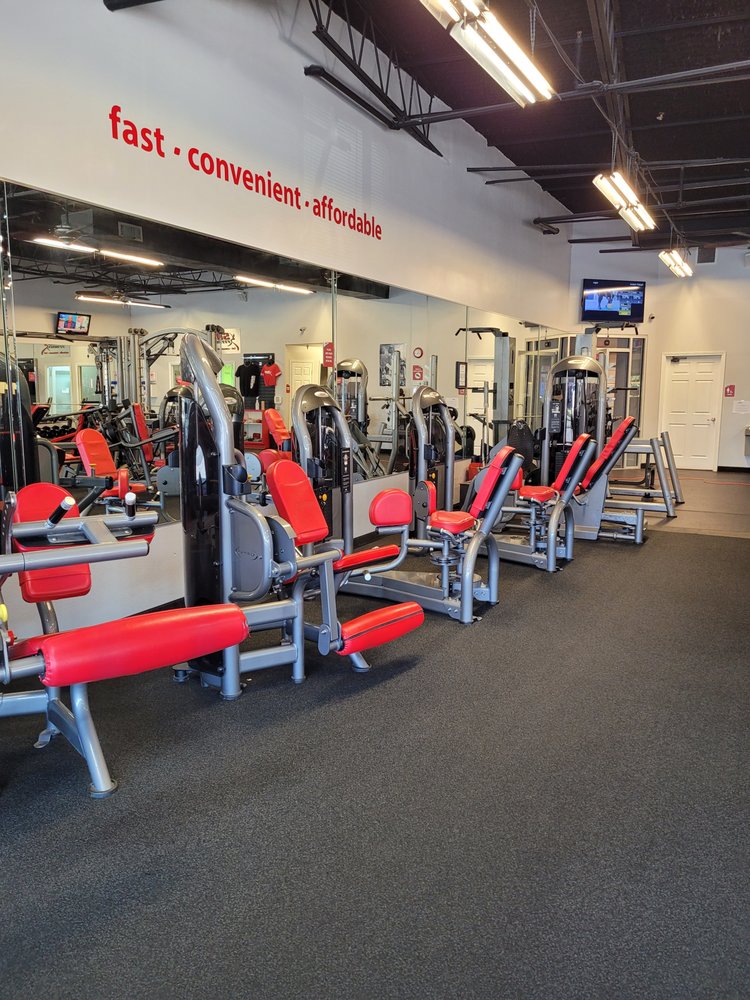 Gyms
+13374567983
2425 W Congress St, Lafayette, LA 70506
RevFit Gym
Gyms
+13372356000
128 E Butcher Switch Rd, Lafayette, LA 70507
Planet Fitness
Gyms, Trainers
+13374126972
3559B Ambassador Caffery Pkwy, Lafayette, LA 70503
Orangetheory Fitness Lafayette
Boot Camps, Gyms, Trainers
+13377351877
109 Old Camp Rd, Lafayette, LA 70508
Pure Barre – Lafayette
Barre Classes, Women's Clothing, Cardio Classes
+13379932454
4243 Ambassador Caffery Pkwy, Ste 117, Lafayette, LA 70508
There's a healthy you waiting to get out. Are you prepared to feel your best?
Physical fitness is a lot like a relationship. You have to take it day by day, and you need to put in the effort. That's why it's so crucial to have a assistance team– you ought to never ever do it alone. That's where we are available in. We're here for you, whatever you need. Sports, yoga, individual training, pilates, kickboxing– there's no limitation to how great we can make your body feel!
Lafayette (, French: [lafajɛt]) is a city in the U.S. state of Louisiana, and the most populous and parish seat of Lafayette Parish, located along the Vermilion River. It is Louisiana's fourth largest incorporated municipality by population and the 234th-most populous in the United States, with a 2020 census population of 121,374; the consolidated city–parish's population was 241,753 in 2020. The Lafayette metropolitan area was Louisiana's third largest metropolitan statistical area with a population of 478,384 at the 2020 census, overtaking the Shreveport–Bossier City metropolitan area in 2015. The Acadiana region containing Lafayette is the largest population and economic corridor between Houston, Texas, and New Orleans and Baton Rouge.
Health, according to the World Health Organization, is "a state of complete physical, mental and social well-being and not merely the absence of disease and infirmity." A variety of definitions have been used for different purposes over time. Health can be promoted by encouraging healthful activities, such as regular physical exercise and adequate sleep, and by reducing or avoiding unhealthful activities or situations, such as smoking or excessive stress. Some factors affecting health are due to individual choices, such as whether to engage in a high-risk behavior, while others are due to structural causes, such as whether the society is arranged in a way that makes it easier or harder for people to get necessary healthcare services. Still other factors are beyond both individual and group choices, such as genetic disorders.