Dorchester Gym & Personal Trainer Listings
The Health Club Directory is here to help you discover everything you need to remain healthy, active, and fit. We've collected the very best health clubs in Dorchester to help you stay encouraged to shed that additional weight.
Photo by Karolina Grabowska from Pexels
We have all the information you require to find your new Dorchester gym or fitness center. Our service conserves you time and energy, making it basic to discover the health club that's finest for you.
Explore our Dorchester directory to discover gym, personal fitness instructors, massage therapists, nutritional experts, and numerous other associated businesses that will assist you end up being healthier.
body + fuel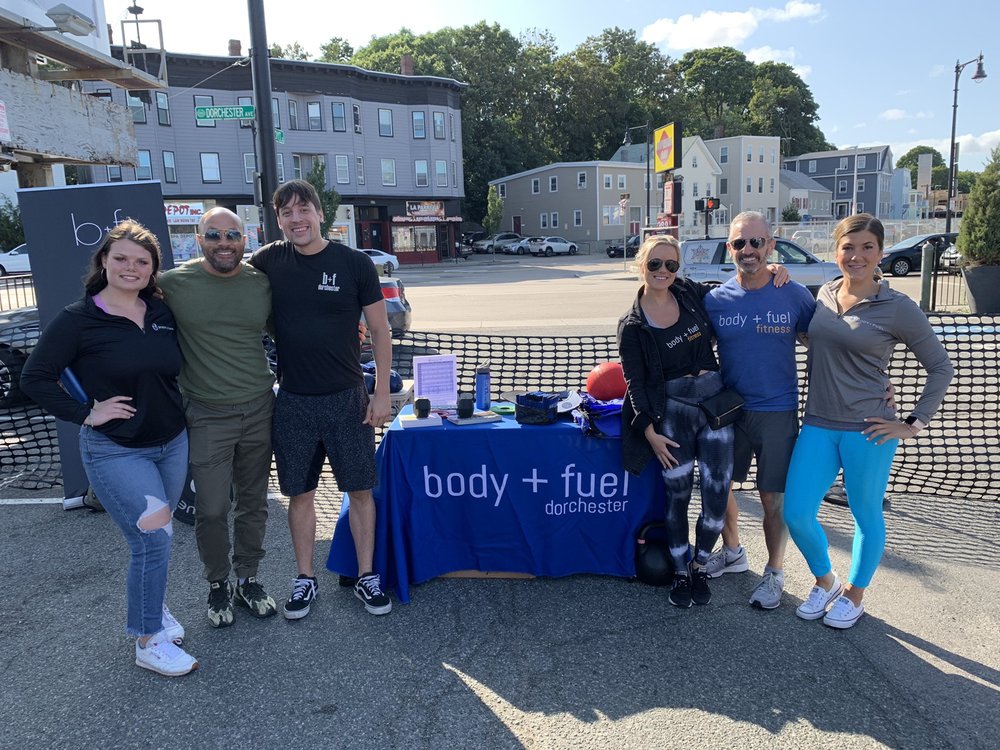 Trainers, Gyms, Nutritionists
+16177844272
1115 Dorchester Ave, Boston, MA 02125
Lynx Fitness Club
Gyms, Trainers, Golf Lessons
+18579903785
64 Arlington St, Boston, MA 02116
Lifted Fitness & Performance
Trainers, Gyms
+18574961022
72 K St, South Boston, MA 02127
Planet Fitness
Gyms, Trainers
+16172878885
500 Neponset Ave, Dorchester, MA 02122
Fitness Unlimited
Gyms
+16176980260
364 Granite Ave, Milton, MA 02186
Anytime Fitness
Gyms, Trainers
+16174722447
475 Hancock St, Quincy, MA 02171
Dorchester YMCA
Gyms, Child Care & Day Care
+16174367750
776 Washington St, Dorchester, MA 02124
Peter Welch's Gym
Gyms, Boxing, Trainers
+16172694641
371 Dorchester Ave, South Boston Commerce Ctr, Boston, MA 02127
Luna Fitness Club
Trainers, Massage Therapy
+16172651994
735 William T Morrissey Blvd, Dorchester, MA 02122
CrossFit 617
Interval Training Gyms, Boot Camps
+16179211036
82 Parkman St, Boston, MA 02122
By taking on some easy modifications, you can enhance your health and feel better.
Fitness is a lot like a relationship. You need to take it day by day, and you have to put in the effort. That's why it's so essential to have a support group– you must never ever do it alone. That's where we are available in. We're here for you, whatever you require. Sports, yoga, personal training, pilates, kickboxing– there's no limit to how good we can make your body feel!
Bodybuilding is the use of progressive resistance exercise to control and develop one's muscles (muscle building) by muscle hypertrophy for aesthetic purposes. It is distinct from similar activities such as powerlifting because it focuses on physical appearance instead of strength. An individual who engages in this activity is referred to as a bodybuilder. In professional bodybuilding, competitors appear in lineups and perform specified poses (and later individual posing routines) for a panel of judges who rank them based on symmetry, muscularity, size, conditioning, posing, and stage presentation. Bodybuilders prepare for competitions through the elimination of nonessential body fat, enhanced at the last stage by a combination of extracellular dehydration and carbo-loading, to achieve maximum muscular definition and vascularity; they also tan and shave to accentuate the contrast of their skin under the spotlights.