Need a Rochester Hills Gym? We've Got You Covered
The Health Club Directory is here to help you discover whatever you require to remain healthy, active, and fit. We've collected the best health clubs in Rochester Hills to help you stay encouraged to shed that extra weight.
Photo by Karolina Grabowska from Pexels
No matter what you want to achieve, there's a place for you on Rochester Hills Health Clubs and Personal Trainers.
Explore our Rochester Hills directory site to find gym, individual fitness instructors, massage therapists, nutritionists, and many other associated businesses that will assist you become healthier.
Retro Fitness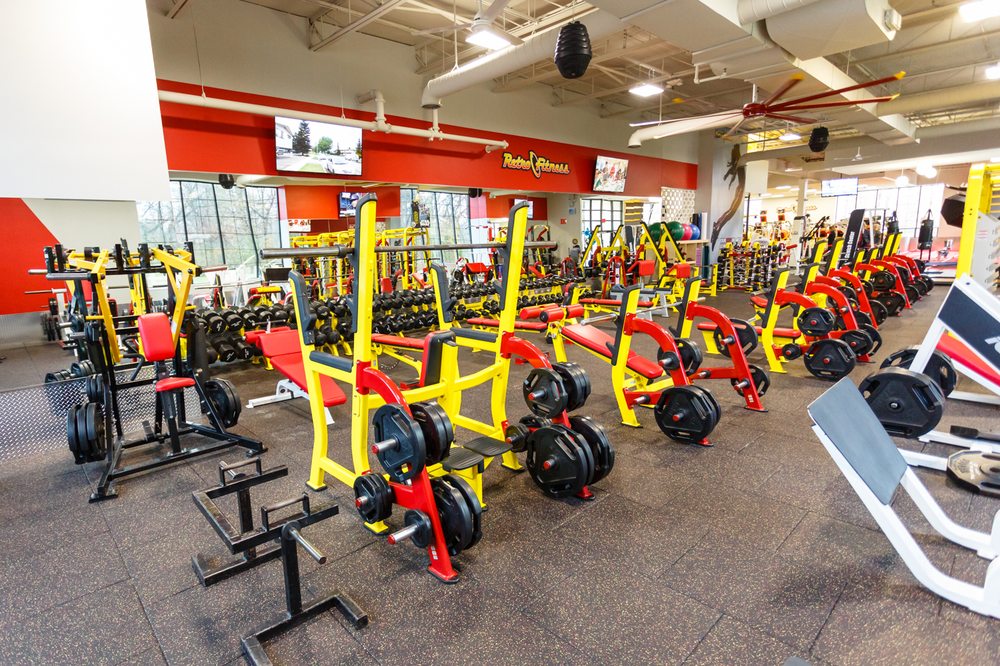 Gyms
+12486506200
637 N Main St, Rochester, MI 48307
Burn Fitness
Gyms, Trainers
+12488532900
2576 S Adams Rd, Rochester Hills, MI 48309
The Edge Fitness Clubs
Gyms, Yoga
+12482181650
1086 S Rochester Rd, Rochester Hills, MI 48307
Life Time
Gyms, Trainers, Sports Clubs
+12486019400
200 W Avon Rd, Rochester Hills, MI 48307
Fitness 19 – Rochester Hills
Trainers, Gyms
+12486010019
6838 N Rochester Rd, Ste A, Rochester Hills, MI 48306
Planet Fitness
Gyms, Trainers
+12489232014
345 S Livernois Rd, Rochester Hills, MI 48307
Rock City Fitness
Trainers, Gyms
+12482896926
2177 Avon Industrial Dr, Rochester Hills, MI 48309
Rochester Performance Gym
Gyms
+15172566889
1962 Star Batt Dr, Rochester Hills, MI 48309
TITLE Boxing Club – Rochester Hills
Boxing, Gyms, Trainers
+12487267166
298 W Tienken Rd, Rochester Hills, MI 48306
Applied Fitness Solutions
Gyms, Trainers
+12489231030
1136 S Rochester Rd, Rochester Hills, MI 48307
There's a healthy you waiting to get out. Are you ready to feel your finest?
Fitness is a lot like a relationship. You need to take it day by day, and you need to put in the effort. That's why it's so important to have a support team– you should never ever do it alone. That's where we are available in. We're here for you, whatever you need. Sports, yoga, personal training, pilates, kickboxing– there's no limit to how excellent we can make your body feel!
Rochester Hills is a city in Oakland County in the U.S. state of Michigan. As of the 2010 census, the city had a total population of 70,995.
Active living is a way of life that integrates physical activity into everyday routines, such as walking to the store or biking to work. Active living brings together urban planners, architects, transportation engineers, public health professionals, activists and other professionals to build places that encourage active living and physical activity. One example includes efforts to build sidewalks, crosswalks, pedestrian crossing signals and other ways for children to walk safely to and from school, as seen in the Safe Routes to School program. Recreational opportunities (parks, fitness centres etc.) close to the home or workplace, walking trails and bike lanes for transportation also encourage a more active lifestyle. Active living is a combination of physical activity and recreation activities aimed at the general public to encourage a healthier lifestyle. One of the most important issues our communities face is a staggering increase in the rates of obesity and chronic disease. Active Living offers an opportunity to address these health concerns by helping people have a physically active lifestyle. Communities that support active living gain health benefits, economic advantages and improved quality of life.