Find Warren Gyms, Trainers & Classes
Welcome to the Health Club Directory, an online directory site and evaluation website for health clubs and personal trainers. With our directory and reviews we wish to help you find the very best Warren gym in your location.
Photo by Karolina Grabowska from Pexels
We have all the info you require to find your brand-new Warren health club or gym. Our service conserves you energy and time, making it simple to discover the fitness center that's best for you.
Search through our Warren directory to find health clubs, individual trainers, massage therapists, nutritional experts, and many other related services that will help you become healthier.
Allegiance Gym
Gyms
+12484259717
28707 Van Dyke Ave, Warren, MI 48093
Esporta Fitness
Gyms, Trainers, Yoga
+15865010008
30195 Mound Rd, Warren, MI 48092
Royal Oak Gym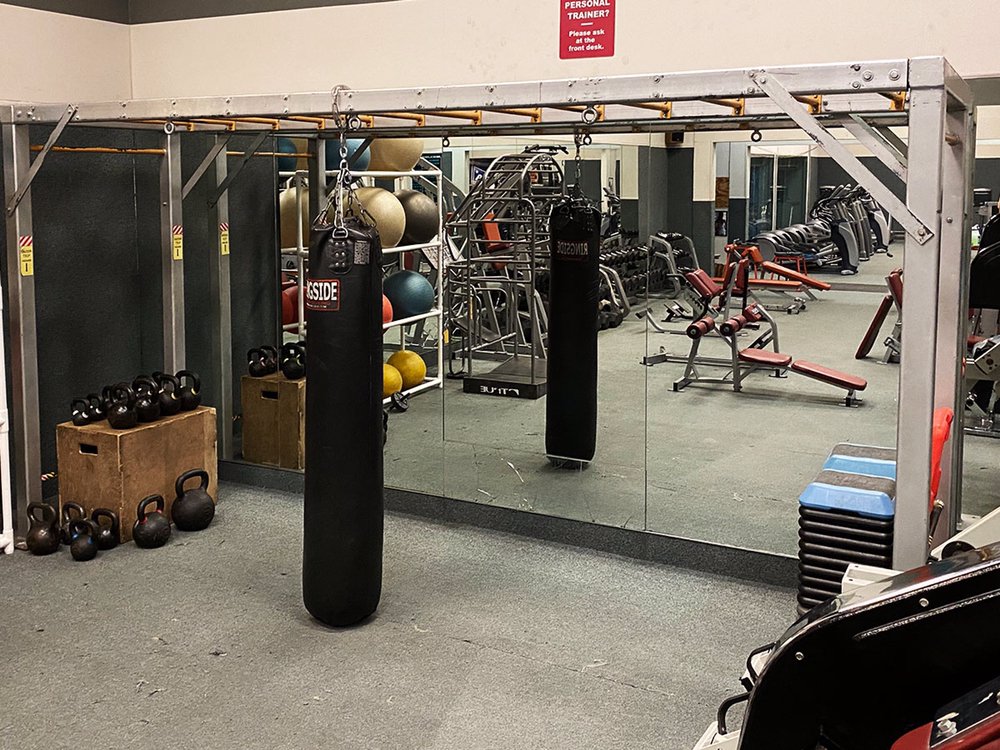 Gyms, Trainers
+12485437100
1600 N Stephenson Hwy, Royal Oak, MI 48067
Crunch Fitness – Warren
Gyms, Trainers
+15866366200
30740-30750 Schoenherr Rd, Ste B, Warren, MI 48088
Pulse Fitness
Trainers, Nutritionists, Gyms
+12485790363
400 E Ten Mile Rd, Pleasant Ridge, MI 48069
Powerhouse Gym – Highland Park
Gyms, Trainers, Weight Loss Centers
+13138681035
16231 Woodward Ave, Highland Park, MI 48203
M Fitness Club
Gyms
+15863549966
5742 15 Mile Rd, Sterling Heights, MI 48310
Powerhouse Gym
Gyms
+15864802235
32860 Hayes Rd, Fraser, MI 48026
Pointe Fitness & Training Center
Gyms, Boot Camps, Trainers
+13134179666
19556 Harper Ave, Harper Woods, MI 48225
Planet Fitness
Gyms, Trainers
+15868065618
8393 Twelve Mile Rd, Warren, MI 48093
The conditions of your body affect your health and wellbeing. Here's how you can get healthy, feel better, and improve your energy.
Physical fitness is a lot like a relationship. You need to take it day by day, and you need to put in the effort. That's why it's so crucial to have a assistance group– you need to never ever do it alone. That's where we are available in. We're here for you, whatever you require. Sports, yoga, personal training, pilates, kickboxing– there's no limit to how good we can make your body feel!
Warren is a city in Macomb County in the U.S. state of Michigan. The 2020 Census places the city's population at 139,387, making Warren the largest city in Macomb County, the third largest city in Michigan, and Metro Detroit's largest suburb.
The city is home to a wide variety of businesses, including General Motors Technical Center, the United States Army Detroit Arsenal, home of the United States Army TACOM Life Cycle Management Command and the Tank Automotive Research, Development and Engineering Center (TARDEC), the headquarters of Big Boy Restaurants International, and Asset Acceptance. The current mayor is James R. Fouts, who was elected to his first mayoral term in November 2007.
Health, according to the World Health Organization, is "a state of complete physical, mental and social well-being and not merely the absence of disease and infirmity." A variety of definitions have been used for different purposes over time. Health can be promoted by encouraging healthful activities, such as regular physical exercise and adequate sleep, and by reducing or avoiding unhealthful activities or situations, such as smoking or excessive stress. Some factors affecting health are due to individual choices, such as whether to engage in a high-risk behavior, while others are due to structural causes, such as whether the society is arranged in a way that makes it easier or harder for people to get necessary healthcare services. Still other factors are beyond both individual and group choices, such as genetic disorders.