Find Reno Gyms and Trainers
Welcome to the Health Club Directory, an online directory site and evaluation site for health clubs and personal fitness instructors. With our directory site and reviews we wish to help you find the best Reno gym in your area.
Photo by Karolina Grabowska from Pexels
Feeling a little weak in the knees recently? We've got the option. Lifting with the best in Reno is a guaranteed method to get healthy and stay lean. Use this directory site to discover a fitness center that influences you.
Search through our Reno directory site to find health clubs, personal trainers, massage therapists, nutritionists, and many other associated businesses that will help you become healthier.
South Reno Athletic Club
Gyms
+17758534050
9393 Gateway Dr, Reno, NV 89521
American Iron Gym
Gyms
+17758564766
650 S Rock Blvd, Reno, NV 89502
Double Edge Fitness – Midtown
Trainers, Gyms
+17756579956
1065 S Virginia St, Reno, NV 89502
Sports West Athletic Club
Gyms, Trainers, Pilates
+17753486666
1575 S Virginia St, Reno, NV 89502
Saint Mary's Fitness Center
Gyms, Swimming Pools, Massage
+17759540185
645 N Arlington Ave, Ste 100, Reno, NV 89503
Double Edge Fitness – South
Trainers, Yoga, Gyms
+17753578363
6450 S Virginia St, Reno, NV 89511
Crunch Fitness – Reno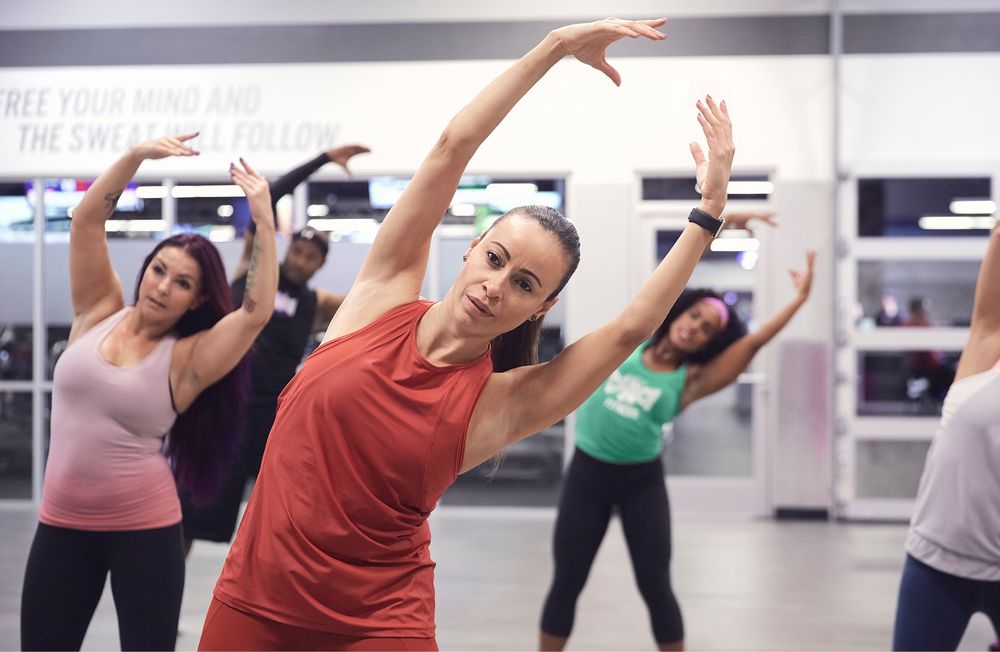 Gyms, Trainers
+17754705421
5353 Meadowood Mall Cir, Reno, NV 89502
Peppermill Fitness Center
Gyms
+17758262121
2707 S Virginia St, Reno, NV 89502
UFC GYM Reno
Trainers, Gyms, Boxing
+17752859340
4875 Kietzke Ln, Reno, NV 89509
Anytime Fitness
Gyms, Trainers
+17758484892
5255 Longley Ln, Stes 120, 125, 130, Reno, NV 89502
There's a healthy you waiting to go out. Are you ready to feel your best?
Fitness is a lot like a relationship. You have to take it day by day, and you have to put in the effort. That's why it's so essential to have a support group– you should never ever do it alone. That's where we can be found in. We're here for you, whatever you need. Sports, yoga, individual training, pilates, kickboxing– there's no limitation to how excellent we can make your body feel!
Reno ( REE-noh) is a city in the northwest section of the U.S. state of Nevada, along the Nevada-California border, about 22 miles (35 km) from Lake Tahoe, known as "The Biggest Little City in the World". Known for its casino and tourism industry, Reno is the county seat and largest city of Washoe County and sits in the High Sierra foothills, in the Truckee River valley, at the eastern side of the Sierra Nevada. The Reno metro area (along with the neighboring city Sparks) occupies a valley colloquially known as the Truckee Meadows, which because of large-scale investments from Greater Seattle and San Francisco Bay Area companies such as Amazon, Tesla, Panasonic, Microsoft, Apple, and Google has become a new major technology center in the United States.
Bodybuilding is the use of progressive resistance exercise to control and develop one's muscles (muscle building) by muscle hypertrophy for aesthetic purposes. It is distinct from similar activities such as powerlifting because it focuses on physical appearance instead of strength. An individual who engages in this activity is referred to as a bodybuilder. In professional bodybuilding, competitors appear in lineups and perform specified poses (and later individual posing routines) for a panel of judges who rank them based on symmetry, muscularity, size, conditioning, posing, and stage presentation. Bodybuilders prepare for competitions through the elimination of nonessential body fat, enhanced at the last stage by a combination of extracellular dehydration and carbo-loading, to achieve maximum muscular definition and vascularity; they also tan and shave to accentuate the contrast of their skin under the spotlights.