Need a Brooklyn Gym? We've Got You Covered
Welcome to the Health Club Directory, an online directory site and review website for gym and individual fitness instructors. With our directory and reviews we want to help you discover the best Brooklyn gym in your area.
Photo by Karolina Grabowska from Pexels
We have all the info you need to discover your brand-new Brooklyn fitness center or gym. Our service saves you time and energy, making it easy to find the gym that's finest for you.
Explore our Brooklyn directory site to discover gym, personal fitness instructors, massage therapists, nutritionists, and lots of other associated businesses that will assist you end up being healthier.
Harbor Fitness
Gyms, Yoga, Cycling Classes
+17189656200
550 5th Ave, Brooklyn, NY 11215
SevenBell Fitness
Gyms, Trainers, Boxing
+17188572355
640 Dean St, Fl 3, Brooklyn, NY 11238
Greys Gym
Gyms
+19292959797
351 Washington Ave, Brooklyn, NY 11238
Retro Fitness
Gyms
+17184839501
2244 Church Ave, Brooklyn, NY 11226
Bedford-Stuyvesant Branch YMCA
Gyms, Child Care & Day Care
+17187891497
1121 Bedford Ave, Brooklyn, NY 11216
Slope Fitness
Gyms, Pilates, Trainers
+17187834343
808 Union St, Brooklyn, NY 11215
Murder of Crows Fitness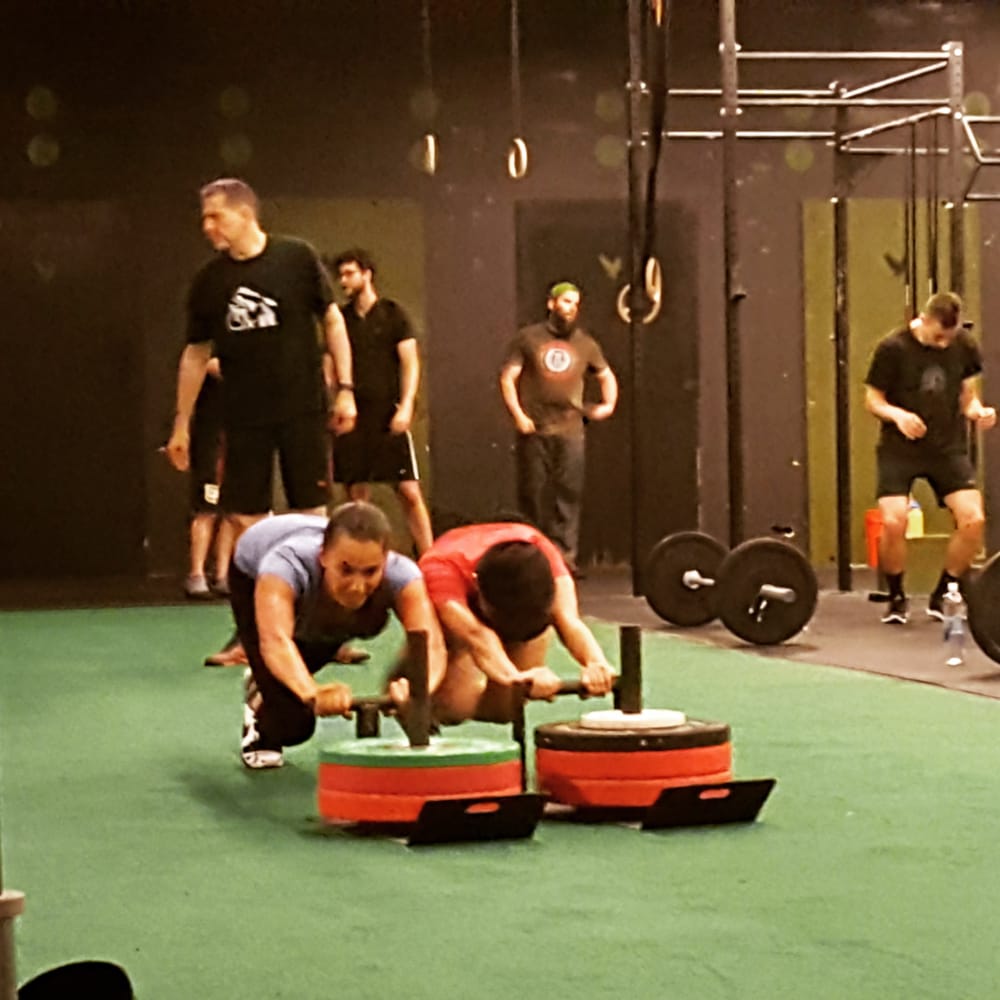 Interval Training Gyms
+13477153699
1010 Dean St, Crown Heights, NY 11238
Planet Fitness
Gyms, Trainers
+17184739170
1245 Fulton St, Brooklyn, NY 11216
Blink Fitness – Flatbush
Gyms, Trainers
+17187041700
833 Flatbush Ave, Brooklyn, NY 11226
S&S Strength Bushwick
Gyms
+15163026462
1000 Broadway, Brooklyn, NY 11221
The conditions of your body affect your wellness. Here's how you can get healthy, feel better, and boost your energy.
Physical fitness is a lot like a relationship. You need to take it day by day, and you need to put in the effort. That's why it's so crucial to have a support team– you need to never ever do it alone. That's where we come in. We're here for you, whatever you need. Sports, yoga, individual training, pilates, kickboxing– there's no limit to how great we can make your body feel!
Health, according to the World Health Organization, is "a state of complete physical, mental and social well-being and not merely the absence of disease and infirmity." A variety of definitions have been used for different purposes over time. Health can be promoted by encouraging healthful activities, such as regular physical exercise and adequate sleep, and by reducing or avoiding unhealthful activities or situations, such as smoking or excessive stress. Some factors affecting health are due to individual choices, such as whether to engage in a high-risk behavior, while others are due to structural causes, such as whether the society is arranged in a way that makes it easier or harder for people to get necessary healthcare services. Still other factors are beyond both individual and group choices, such as genetic disorders.