Find East Village Gyms and Trainers
Welcome to the Health Club Directory, an online directory and review site for health clubs and individual trainers. With our directory and reviews we wish to help you discover the best East Village health club in your location.
Photo by Karolina Grabowska from Pexels
If you are serious about your health and wish to change your body, consider signing up with among the East Village health club or fitness centers on this site.
Explore our East Village directory to discover health clubs, individual trainers, massage therapists, nutritional experts, and lots of other associated businesses that will assist you become healthier.
GYM NYC
Gyms, Trainers
+16466784723
227 Mulberry St, New York, NY 10012
Chelsea Piers Fitness
Gyms, Swimming Pools, Yoga
+12123366000
60 Chelsea Piers, New York, NY 10011
Blink Fitness – East Village
Gyms, Trainers
+12122023300
98 Avenue A, New York, NY 10009
Mercedes Club
Gyms, Massage, Trainers
+12122651111
550 W 54th St, New York, NY 10019
StuyFitness on 14th
Gyms
+12122533604
629 East 14th St, New York, NY 10009
TMPL – Avenue A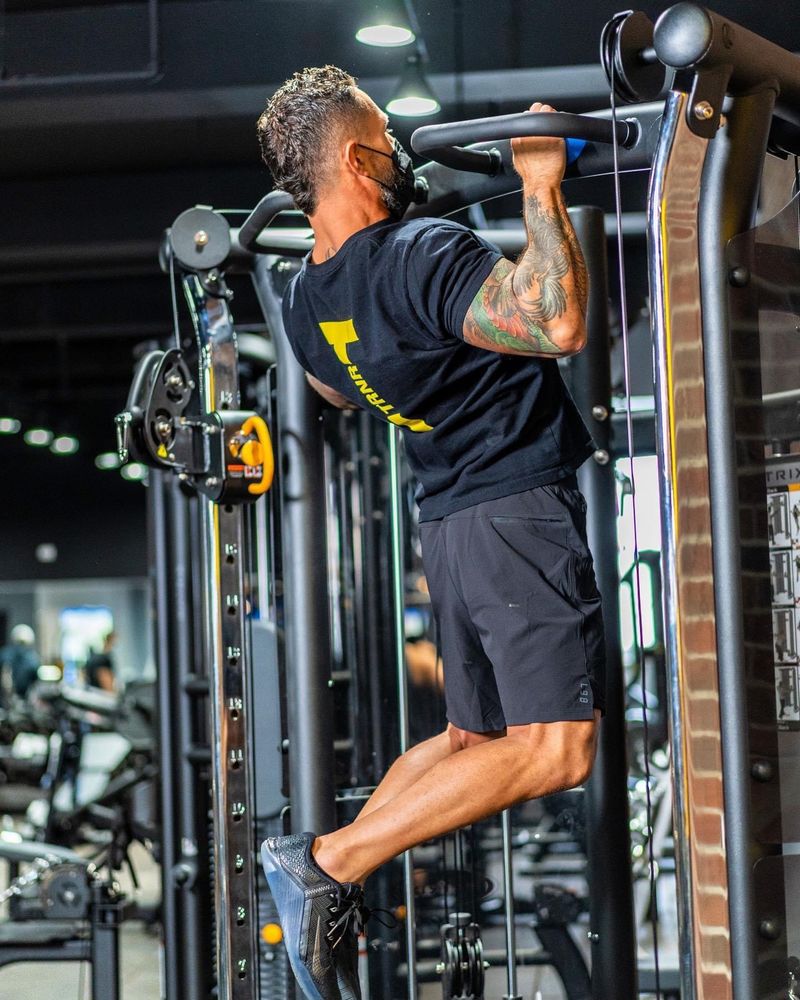 Gyms
+19177204869
28-30 Ave A, New York, NY 10009
Beast River Fitness
Interval Training Gyms, Sports Clubs
+13474864122
647 E 9th St, New York, NY 10009
Encore Fitness
Trainers, Gyms
+18458533166
137 5th Ave, #10r, New York, NY 10010
Life Time
Gyms, Trainers
+19174380300
62 Cooper Sq, New York, NY 10003
Crunch Fitness – Bowery
Gyms, Trainers, Yoga
+12126140120
2 Cooper Square, New York, NY 10003
The conditions of your body impact your wellbeing. Here's how you can get healthy, feel much better, and boost your energy.
Fitness is a lot like a relationship. You have to take it day by day, and you have to put in the effort. That's why it's so important to have a support team– you need to never do it alone. That's where we come in. We're here for you, whatever you require. Sports, yoga, individual training, pilates, kickboxing– there's no limitation to how good we can make your body feel!
Active living is a way of life that integrates physical activity into everyday routines, such as walking to the store or biking to work. Active living brings together urban planners, architects, transportation engineers, public health professionals, activists and other professionals to build places that encourage active living and physical activity. One example includes efforts to build sidewalks, crosswalks, pedestrian crossing signals and other ways for children to walk safely to and from school, as seen in the Safe Routes to School program. Recreational opportunities (parks, fitness centres etc.) close to the home or workplace, walking trails and bike lanes for transportation also encourage a more active lifestyle. Active living is a combination of physical activity and recreation activities aimed at the general public to encourage a healthier lifestyle. One of the most important issues our communities face is a staggering increase in the rates of obesity and chronic disease. Active Living offers an opportunity to address these health concerns by helping people have a physically active lifestyle. Communities that support active living gain health benefits, economic advantages and improved quality of life.