Find New York City Gyms, Trainers & Classes
The Health Club Directory is a beneficial and detailed directory of gyms, fitness classes, personal trainers and more. It includes the best in each classification from our unbiased editorial team.
Photo by Karolina Grabowska from Pexels
Having a tough time choosing the best health club for you? We've done the legwork by checking New York City's finest physical fitness facilities. They are all noted here for you to check out, so check it out!
Search through our New York City directory site to find gym, individual trainers, massage therapists, nutritional experts, and many other associated services that will help you become healthier.
GYM NYC
Gyms, Trainers
+16466784723
227 Mulberry St, New York, NY 10012
Chelsea Piers Fitness
Gyms, Swimming Pools, Yoga
+12123366000
60 Chelsea Piers, New York, NY 10011
Mercedes Club
Gyms, Massage, Trainers
+12122651111
550 W 54th St, New York, NY 10019
Blink Fitness – East Village
Gyms, Trainers
+12122023300
98 Avenue A, New York, NY 10009
StuyFitness on 14th
Gyms
+12122533604
629 East 14th St, New York, NY 10009
TMPL – Avenue A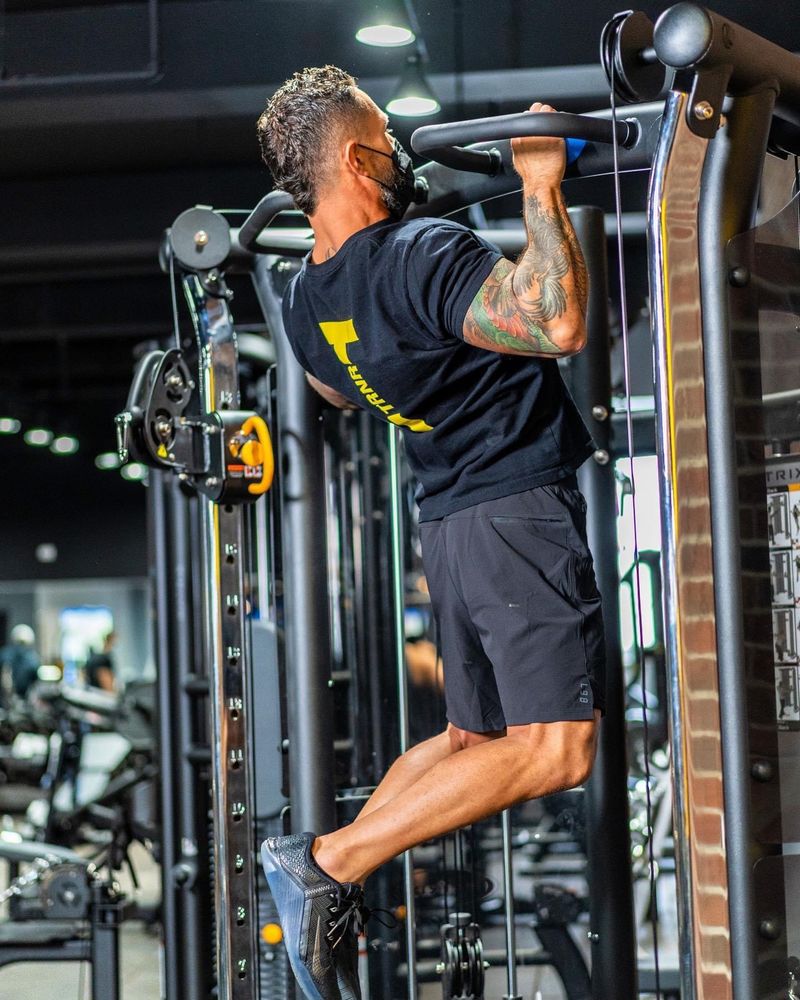 Gyms
+19177204869
28-30 Ave A, New York, NY 10009
Life Time
Gyms, Trainers
+19174380300
62 Cooper Sq, New York, NY 10003
SoHo Strength Lab
Trainers
+12122268682
182 Mulberry St, New York, NY 10012
Encore Fitness
Trainers, Gyms
+18458533166
137 5th Ave, #10r, New York, NY 10010
Nimble Fitness
Gyms, Trainers
+12126339030
42 E 12th St, New York, NY 10003
The conditions of your body impact your health and wellbeing. Here's how you can get fit, feel much better, and increase your energy.
Physical fitness is a lot like a relationship. You have to take it day by day, and you need to put in the effort. That's why it's so essential to have a support group– you need to never do it alone. That's where we can be found in. We're here for you, whatever you need. Sports, yoga, individual training, pilates, kickboxing– there's no limit to how great we can make your body feel!
Bodybuilding is the use of progressive resistance exercise to control and develop one's muscles (muscle building) by muscle hypertrophy for aesthetic purposes. It is distinct from similar activities such as powerlifting because it focuses on physical appearance instead of strength. An individual who engages in this activity is referred to as a bodybuilder. In professional bodybuilding, competitors appear in lineups and perform specified poses (and later individual posing routines) for a panel of judges who rank them based on symmetry, muscularity, size, conditioning, posing, and stage presentation. Bodybuilders prepare for competitions through the elimination of nonessential body fat, enhanced at the last stage by a combination of extracellular dehydration and carbo-loading, to achieve maximum muscular definition and vascularity; they also tan and shave to accentuate the contrast of their skin under the spotlights.