Need a Broken Arrow Gym? We've Got You Covered
The Health Club Directory is here to help you discover whatever you require to remain healthy, active, and fit. We've collected the best gym in Broken Arrow to help you remain inspired to shed that additional weight.
Photo by Karolina Grabowska from Pexels
Finding the right personal trainer is essential. That's why we've produced the most extensive list of the best individual trainer business in Broken Arrow.
Explore our Broken Arrow directory to discover health clubs, individual trainers, massage therapists, nutritional experts, and lots of other associated services that will assist you become healthier.
The Hub Gym
Gyms, Yoga
+19189944299
507 N Main St, Broken Arrow, OK 74012
The Ridge Club
Gyms, Swimming Pools, Tennis
+19185055796
7751 E Freeport St, Broken Arrow, OK 74014
10gym
Gyms
+19182514855
1800 S Aspen Ave, Broken Arrow, OK 74012
Planet Fitness
Gyms, Trainers
+19187396224
1808 N Elm St, Broken Arrow, OK 74012
Genesis Health Clubs – Broken Arrow
Gyms, Trainers, Tennis
+19182519711
2360 W Kenosha St, Broken Arrow, OK 74012
Revved Fitness
Interval Training Gyms
+19189571557
1128 N 9th St, Broken Arrow, OK 74012
Anytime Fitness
Gyms, Trainers
+19188936777
6450 S Elm Pl, Broken Arrow, OK 74011
VASA Fitness – Tulsa
Gyms
+19189841044
7990 E 51st St, Tulsa, OK 74145
Obtain Strength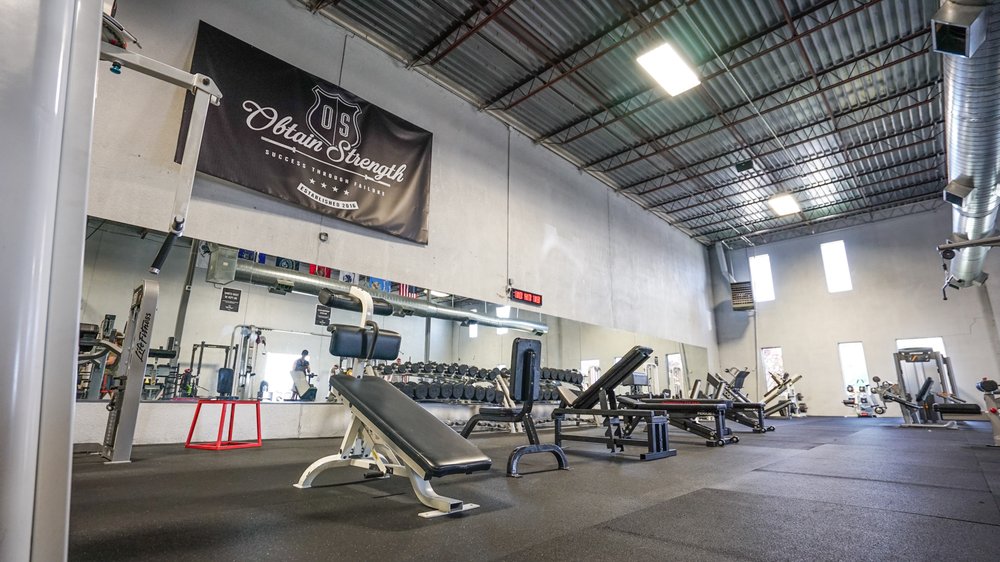 Gyms
+19183046721
9520 East 55th St, Tulsa, OK 74145
Beyond the Gym
Gyms, Trainers
+19186607000
3202 S Memorial Dr, Ste 7, Tulsa, OK 74145
The conditions of your body impact your wellbeing. Here's how you can get healthy, feel better, and improve your energy.
Fitness is a lot like a relationship. You need to take it day by day, and you need to put in the effort. That's why it's so crucial to have a assistance group– you need to never do it alone. That's where we can be found in. We're here for you, whatever you need. Sports, yoga, individual training, pilates, kickboxing– there's no limitation to how excellent we can make your body feel!
Broken Arrow is a city located in the northeastern part of the U.S. state of Oklahoma, primarily in Tulsa County, with a portion in western Wagoner County. It is the largest suburb of Tulsa. According to the 2010 census, Broken Arrow has a population of 98,850 residents and is the fourth-largest city in the state. However, a July 2019 estimate reported that the population of the city is just under 112,000, making it the 280th-largest city in the United States. The city is part of the Tulsa Metropolitan Area, which has a population of 961,561 residents.
Health, according to the World Health Organization, is "a state of complete physical, mental and social well-being and not merely the absence of disease and infirmity." A variety of definitions have been used for different purposes over time. Health can be promoted by encouraging healthful activities, such as regular physical exercise and adequate sleep, and by reducing or avoiding unhealthful activities or situations, such as smoking or excessive stress. Some factors affecting health are due to individual choices, such as whether to engage in a high-risk behavior, while others are due to structural causes, such as whether the society is arranged in a way that makes it easier or harder for people to get necessary healthcare services. Still other factors are beyond both individual and group choices, such as genetic disorders.