Greenville Gym & Personal Trainer Listings
The Health Club Directory is here to help you discover everything you require to remain healthy, active, and fit. We've collected the best health clubs in Greenville to help you stay encouraged to shed that extra weight.
Photo by Karolina Grabowska from Pexels
No matter what you want to accomplish, there's a location for you on Greenville Fitness Centers and Personal Trainers.
Explore our Greenville directory site to find health clubs, personal fitness instructors, massage therapists, nutritional experts, and numerous other associated businesses that will assist you become healthier.
Core24
Gyms
+18643491014
103 N Main St, Ste 100, Greenville, SC 29601
Powerhouse Gym
Gyms, Trainers
+18648012480
1018 S Batesville Rd, Greer, SC 29650
Sportsclub
Gyms, Tennis
+18642887220
712 Congaree Rd, Greenville, SC 29607
YMCA of Greenville
Child Care & Day Care, Gyms
+18642421111
721 Cleveland St, Greenville, SC 29601
Brit's Brothers Gym
Trainers
+18645533821
75 W Orchard Park Dr, Greenville, SC 29615
Planet Fitness
Gyms, Trainers
+18642398174
2100 Wade Hampton Blvd, Greenville, SC 29615
Athletic Performance Center
Gyms, Trainers
+18644517510
430 Woodruff Rd, Ste 550, Greenville, SC 29607
Anytime Fitness
Gyms, Trainers
+18642429222
100 E Washington St, Greenville, SC 29601
Iron Tribe Fitness – Greenville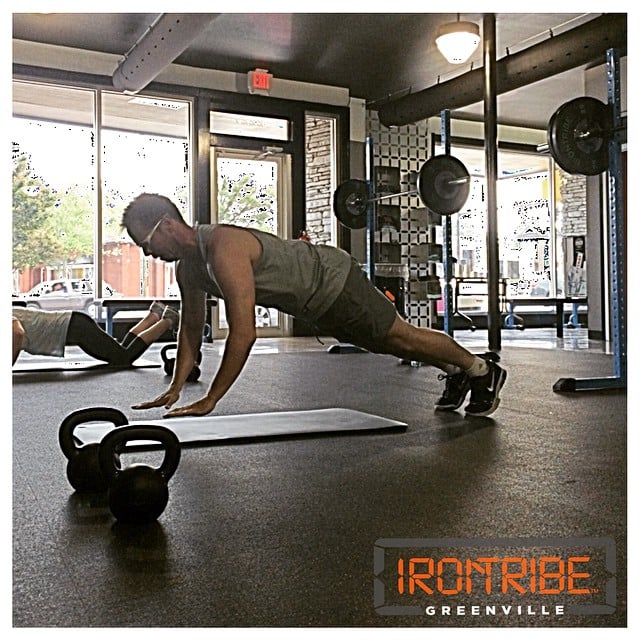 Gyms
+18649902020
2227 Augusta St, Greenville, SC 29605
Crush Fitness
Gyms, Trainers
+18642971919
2131 Woodruff Rd, Ste 1400, Greenville, SC 29607
The conditions of your body impact your wellness. Here's how you can get healthy, feel much better, and enhance your energy.
Fitness is a lot like a relationship. You have to take it day by day, and you have to put in the effort. That's why it's so essential to have a assistance team– you should never do it alone. That's where we can be found in. We're here for you, whatever you require. Sports, yoga, personal training, pilates, kickboxing– there's no limit to how excellent we can make your body feel!
Greenville (; locally /ˈɡriːnvəl/) is a city in and the seat of Greenville County, South Carolina, United States. With an estimated population of 74,207 as of 2021, it is the sixth-largest city in the state. Greenville is located approximately halfway between Atlanta, Georgia, and Charlotte, North Carolina, along Interstate 85, and its metropolitan area also includes Interstates 185 and 385. Greenville was the fourth fastest-growing city in the United States between 2015 and 2016, according to the U.S. Census Bureau.
Exercise is any bodily activity that enhances or maintains physical fitness and overall health and wellness.