Newport News Gym & Personal Trainer Listings
Welcome to the Health Club Directory, an online directory site and evaluation site for health clubs and personal trainers. With our directory and reviews we wish to help you find the best Newport News health club in your location.
Photo by Karolina Grabowska from Pexels
Feeling a little weak in the knees lately? We've got the service. Lifting with the very best in Newport News is a surefire method to get fit and remain lean. Utilize this directory to find a health club that motivates you.
Explore our Newport News directory site to discover health clubs, individual fitness instructors, massage therapists, nutritionists, and many other related services that will help you become healthier.
Onelife Fitness – Newport News Gym
Gyms, Trainers, Sports Clubs
+17575991888
815 City Center Blvd, Newport News, VA 23606
Orangetheory Fitness Newport News
Gyms, Boot Camps, Trainers
+17578490220
12515 Jefferson Ave, Newport News, VA 23602
Fit Bodies Unlimited
Trainers, Gyms
+17573449844
135 Harpersville Rd, Newport News, VA 23601
Planet Fitness
Gyms, Trainers
+17572690401
301B Oyster Point Rd, Newport News, VA 23602
Riverside Wellness & Fitness Centers
Fitness & Instruction
+17578757525
12650 Jefferson Ave, Newport News, VA 23602
Coastal Strength & Fitness
Trainers, Gyms
+17573693807
311 Bell King Rd, Newport News, VA 23606
Crossfit Oyster Point
Interval Training Gyms
+17575936373
320 Ed Wright Ln, Newport News, VA 23606
Onelife Fitness – Newport News 24 Hour Tech Center
Gyms, Trainers, Sports Clubs
+17578811300
651 Hogan Dr, Newport News, VA 23606
Body By D Gym & Fitness Center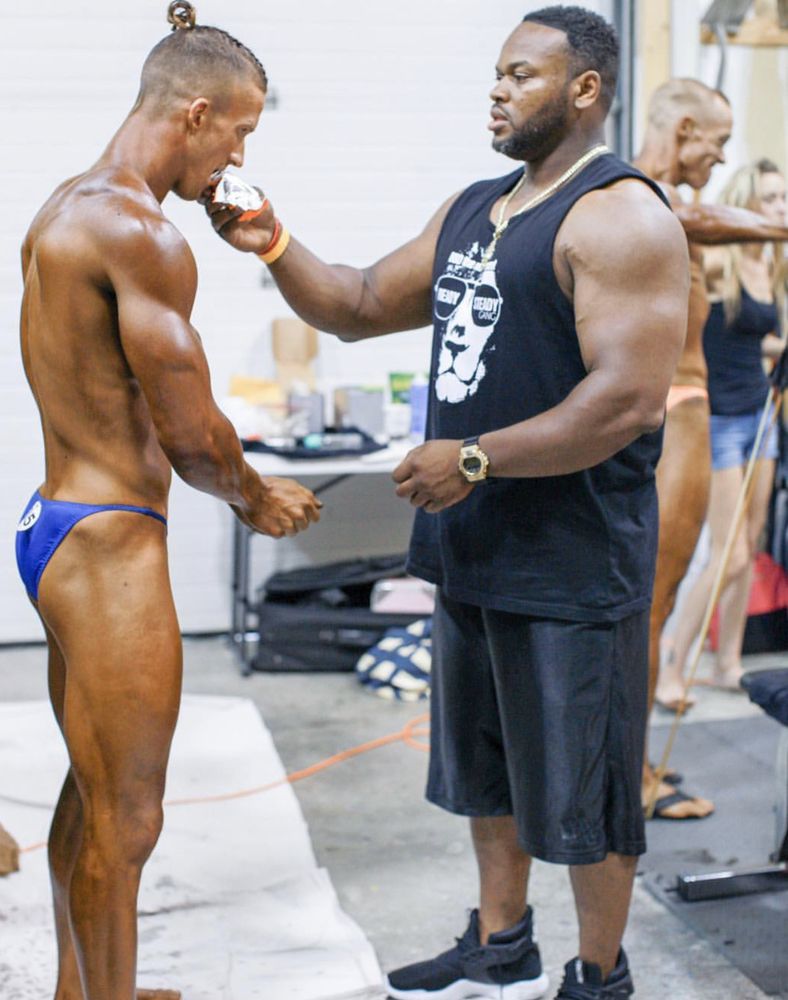 Gyms, Boot Camps, Trainers
+17573698479
106 N Constitution Dr, Yorktown, VA 23692
American Iron Barbell Club
Gyms
+17573695969
14346 Warwick Blvd, Ste 470, Newport News, VA 23602
By handling some simple modifications, you can improve your health and feel much better.
Fitness is a lot like a relationship. You have to take it day by day, and you need to put in the effort. That's why it's so crucial to have a support group– you ought to never do it alone. That's where we can be found in. We're here for you, whatever you need. Sports, yoga, personal training, pilates, kickboxing– there's no limitation to how good we can make your body feel!
Newport News is an independent city in the U.S. state of Virginia. As of the 2010 census, the population was 180,719. In 2019, the population was estimated to be 179,225, making it the fifth-most populous city in Virginia.
Health, according to the World Health Organization, is "a state of complete physical, mental and social well-being and not merely the absence of disease and infirmity." A variety of definitions have been used for different purposes over time. Health can be promoted by encouraging healthful activities, such as regular physical exercise and adequate sleep, and by reducing or avoiding unhealthful activities or situations, such as smoking or excessive stress. Some factors affecting health are due to individual choices, such as whether to engage in a high-risk behavior, while others are due to structural causes, such as whether the society is arranged in a way that makes it easier or harder for people to get necessary healthcare services. Still other factors are beyond both individual and group choices, such as genetic disorders.