Find Essex Junction Gyms and Trainers
The Health Club Directory is a beneficial and thorough directory of gyms, fitness classes, personal trainers and more. It includes the best in each category from our unbiased editorial team.
Photo by Karolina Grabowska from Pexels
Having a hard time picking the right fitness center for you? We've done the legwork by checking Essex Junction's finest fitness facilities. They are all noted here for you to check out, so check it out!
Search through our Essex Junction directory to find gym, individual trainers, massage therapists, nutritional experts, and lots of other associated services that will help you end up being healthier.
HammerFit Athletic Club
Gyms
+18028780444
21 Essex Way, Suite 115, Essex Junction, VT 05452
The EDGE Sports & Fitness
Gyms, Trainers, Child Care & Day Care
+18026580001
142 W Twin Oaks Terrace, South Burlington, VT 05403
Planet Fitness
Gyms, Trainers
+18028795100
87 Pearl St, Essex Junction, VT 05452
802 CrossFit
Interval Training Gyms, Trainers
+18022334414
16B Morse Dr, Essex Junction, VT 05452
Planet Fitness
Gyms, Trainers
+18028638910
30 Community Dr, South Burlington, VT 05403
Peak Potential Fitness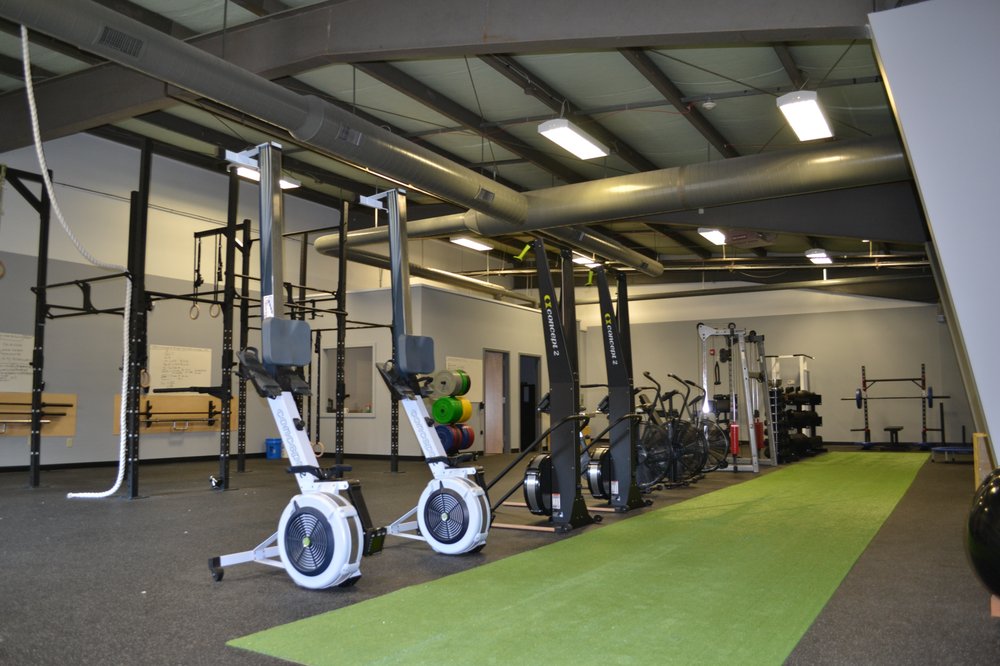 Trainers, Gyms
+18023245176
1820 Shelburne Rd, Unit D, South Burlington, VT 05403
Orangetheory Fitness Burlington
Boot Camps, Gyms, Trainers
+18024440181
580 Shelburne Rd, Burlington, VT 05401
Marketplace Fitness
Gyms
+18026518773
29 Church St, Burlington, VT 05401
RehabGYM
Physical Therapy, Gyms
+18028766000
373 Blair Park Rd, Williston, VT 05495
Sport & Fitness Edge
Sports Clubs
+18028797734
4 Gauthier Dr, Essex Junction, VT 05452
By handling some simple changes, you can improve your health and feel much better.
Physical fitness is a lot like a relationship. You have to take it day by day, and you have to put in the effort. That's why it's so crucial to have a support team– you should never ever do it alone. That's where we are available in. We're here for you, whatever you require. Sports, yoga, individual training, pilates, kickboxing– there's no limitation to how excellent we can make your body feel!
Essex Junction is a village located within the town of Essex in Chittenden County, Vermont, United States. The population is projected to be 11,597 after the 2020 Census. It was incorporated on November 15, 1892.
Bodybuilding is the use of progressive resistance exercise to control and develop one's muscles (muscle building) by muscle hypertrophy for aesthetic purposes. It is distinct from similar activities such as powerlifting because it focuses on physical appearance instead of strength. An individual who engages in this activity is referred to as a bodybuilder. In professional bodybuilding, competitors appear in lineups and perform specified poses (and later individual posing routines) for a panel of judges who rank them based on symmetry, muscularity, size, conditioning, posing, and stage presentation. Bodybuilders prepare for competitions through the elimination of nonessential body fat, enhanced at the last stage by a combination of extracellular dehydration and carbo-loading, to achieve maximum muscular definition and vascularity; they also tan and shave to accentuate the contrast of their skin under the spotlights.