Find Montpelier Gyms and Trainers
The Health Club Directory is here to help you find everything you need to remain healthy, active, and fit. We've gathered the very best gym in Montpelier to help you remain encouraged to shed that additional weight.
Photo by Karolina Grabowska from Pexels
Finding the ideal personal trainer is necessary. That's why we've created the most thorough list of the best individual fitness instructor business in Montpelier.
Explore our Montpelier directory site to find gym, personal trainers, massage therapists, nutritionists, and many other associated companies that will help you become healthier.
Snap Fitness Berlin
Gyms, Trainers, Tanning Beds
+18024760460
1400 US Rt 302, Ste 3, Berlin, VT 05641
First in Fitness
Swimming Pools, Gyms
+18022236161
652 Granger Rd, Barre, VT 05641
First In Fitness
Gyms
+18022231348
1 Blanchard Ct, Montpelier, VT 05602
Embodied
Yoga, Pilates, Meditation Centers
+18022235302
7 Main St, 2nd and 3rd floors, Montpelier, VT 05602
Body Tech
Gyms
+18024763973
36 Elm St, Barre, VT 05641
Massage Vermont
Massage Therapy, Reflexology, Yoga
+18022295400
485 Elm St, Montpelier, VT 05602
Grateful Yoga
Yoga
+18022246183
15 State St, FL 3, Montpelier, VT 05602
BJJ Revolution Team
Martial Arts
+18022236309
1 Blanchard Ct, First in Fitness, Montpelier, VT 05602
Geezum Crow Yoga
Yoga
+18022299922
37 Elm St, Montpelier, VT 05602
Jazzercise Barre Fitness Center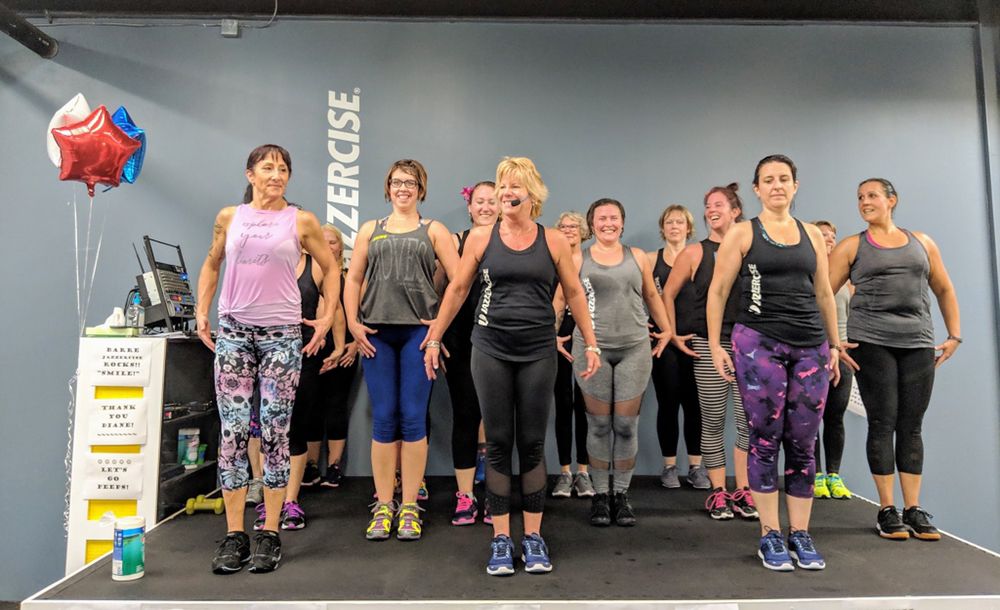 Dance Studios, Gyms
+18023223766
131 S Main St, Barre, VT 05641
The conditions of your body affect your health and wellbeing. Here's how you can get healthy, feel better, and increase your energy.
Physical fitness is a lot like a relationship. You have to take it day by day, and you have to put in the effort. That's why it's so crucial to have a support group– you ought to never do it alone. That's where we can be found in. We're here for you, whatever you need. Sports, yoga, individual training, pilates, kickboxing– there's no limitation to how great we can make your body feel!
Montpelier () is the capital city of the U.S. state of Vermont and the seat of Washington County. The site of Vermont's state government, it is the least populous state capital in the United States. The population was 7,855 as of the 2010 census. However, the daytime population grows to about 21,000, due to the large number of jobs within city limits. The Vermont College of Fine Arts is located in the municipality. It was named after Montpellier, a city in the south of France.
Active living is a way of life that integrates physical activity into everyday routines, such as walking to the store or biking to work. Active living brings together urban planners, architects, transportation engineers, public health professionals, activists and other professionals to build places that encourage active living and physical activity. One example includes efforts to build sidewalks, crosswalks, pedestrian crossing signals and other ways for children to walk safely to and from school, as seen in the Safe Routes to School program. Recreational opportunities (parks, fitness centres etc.) close to the home or workplace, walking trails and bike lanes for transportation also encourage a more active lifestyle. Active living is a combination of physical activity and recreation activities aimed at the general public to encourage a healthier lifestyle. One of the most important issues our communities face is a staggering increase in the rates of obesity and chronic disease. Active Living offers an opportunity to address these health concerns by helping people have a physically active lifestyle. Communities that support active living gain health benefits, economic advantages and improved quality of life.