Morgantown Gym & Personal Trainer Listings
Welcome to the Health Club Directory, an online directory and review website for gym and personal fitness instructors. With our directory site and reviews we want to help you discover the very best Morgantown gym in your area.
Photo by Karolina Grabowska from Pexels
Discovering the right individual trainer is essential. That's why we've created the most extensive list of the best personal trainer business in Morgantown.
Explore our Morgantown directory to discover health clubs, personal fitness instructors, massage therapists, nutritionists, and numerous other related services that will assist you become healthier.
Pro Performance RX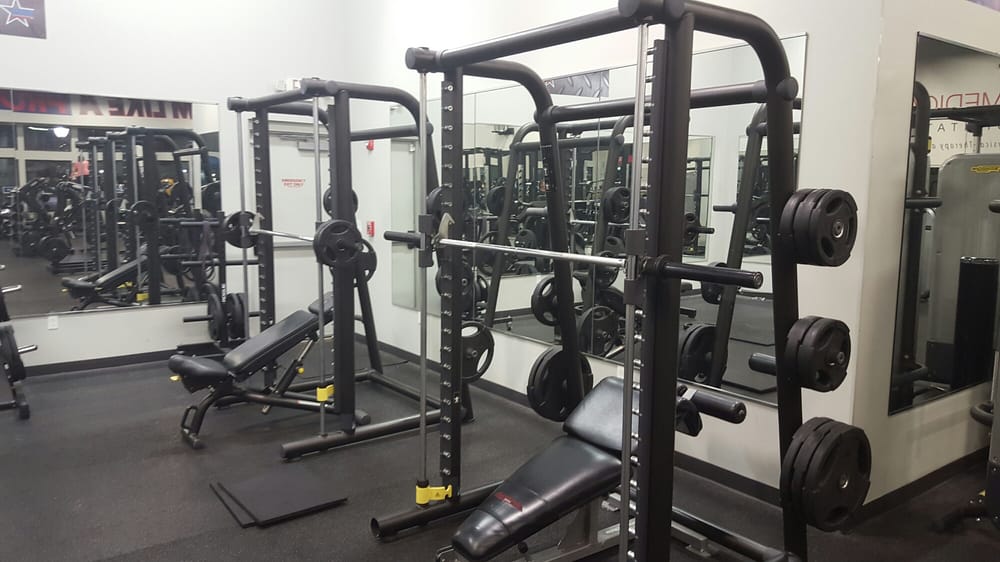 Gyms
+13045540515
360 Suncrest Towne Centre Dr, Morgantown, WV 26508
Anytime Fitness
Gyms, Trainers
+13047452001
475 Oakland St, Morgantown, WV 26505
Orangetheory Fitness Morgantown
Boot Camps, Gyms, Trainers
+13045960500
360 Suncrest Towne Centre, Bldg D, Morgantown, WV 26505
Pro Performance Rx
Gyms
+13049837761
460 Mylan Park Ln, Morgantown, WV 26501
Lakeview Fitness Center
Gyms
+13045949561
1 Lakeview Dr, Morgantown, WV 26508
Planet Fitness
Gyms, Trainers
+13045542223
900 Fort Pierpont Dr, Morgantown, WV 26508
Crossfit Ridgeline
Interval Training Gyms
+19543365238
3119 University Ave, Ste c, Morgantown, WV 26505
Gritstone Climbing and Fitness
Rock Climbing, Yoga, Gyms
+13042414187
1901 Eljadid St, Morgantown, WV 26505
Mountain Top Pilates
Barre Classes, Pilates
+13042414224
700 Business Park Dr, Ste 105, Morgantown, WV 26505
Crossfit Ridgeline Downtown
Gyms
+19543365238
180 Willey St, Morgantown, WV 26505
By handling some easy modifications, you can improve your health and feel much better.
Fitness is a lot like a relationship. You need to take it day by day, and you have to put in the effort. That's why it's so essential to have a support group– you need to never ever do it alone. That's where we can be found in. We're here for you, whatever you require. Sports, yoga, personal training, pilates, kickboxing– there's no limit to how good we can make your body feel!
Morgantown is the county seat of Monongalia County, West Virginia, United States, situated along the Monongahela River. West Virginia University is in the city. The population was 30,712 at the 2020 Census Bureau, making Morgantown the largest city in North-Central West Virginia. The Morgantown metropolitan area has a population of 138,176.
Active living is a way of life that integrates physical activity into everyday routines, such as walking to the store or biking to work. Active living brings together urban planners, architects, transportation engineers, public health professionals, activists and other professionals to build places that encourage active living and physical activity. One example includes efforts to build sidewalks, crosswalks, pedestrian crossing signals and other ways for children to walk safely to and from school, as seen in the Safe Routes to School program. Recreational opportunities (parks, fitness centres etc.) close to the home or workplace, walking trails and bike lanes for transportation also encourage a more active lifestyle. Active living is a combination of physical activity and recreation activities aimed at the general public to encourage a healthier lifestyle. One of the most important issues our communities face is a staggering increase in the rates of obesity and chronic disease. Active Living offers an opportunity to address these health concerns by helping people have a physically active lifestyle. Communities that support active living gain health benefits, economic advantages and improved quality of life.